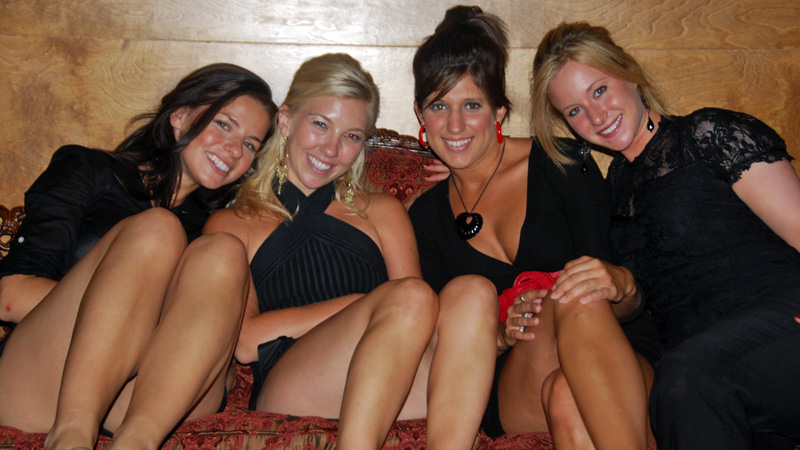 NBC Chicago's About Last Night crew usually hits the town on Thursdays, but this week we switch it up, checking out the hump day scene.

After hitting the hottest parties, where we'll likely over-satisfy overselves with tiny sliced meats, we'll publish the evidence Thursday -- catch up with us tonight to be included in the video and photo spread. From stimulus to stimulation, here's our plan:

Stimulus Social Club Party at Tilli's (1952 North Halsted)
The not unnatractive women who comprise the Social Stimulus Club "choose to give back while throwing down!" Every first Wednesday of the month, they host a different party at a different city hotspot, along with the help of a rotating group of guest hosts. RSVP here to party with a purpose between 5:30 to 9 p.m. -- we'll be there on the early end of things. Probably at the bar. Being awesome.

Top Chef Viewing Party at Kit Kat Lounge (3700 N Halsted St)
Every Wednesday, Kit Kat Lounge hosts a viewing party for the show's new Vegas-based season. Former "cheftestant," Radika Desai, is a weekly fixture, hosting cocktail demos and Q&A sessions. The party kicks off around 8 p.m., and you'll enjoy appearances by the Kit Kat divas and entrees that're buy-one, get-one free -- for two people, or one soon-to-be-fat one.

No-Tell Motel Burlesque at Debonair Social Club (1575 N Milwaukee)
So this is what we've been missing on Wednesdays? Things heat up at Debonair Social Club with a burlesque show at 10 p.m. and midnight. Don't be surprised to see an Elvis impersonator or famous rocker rockin' the stage as well. Catch up with us at the early show.