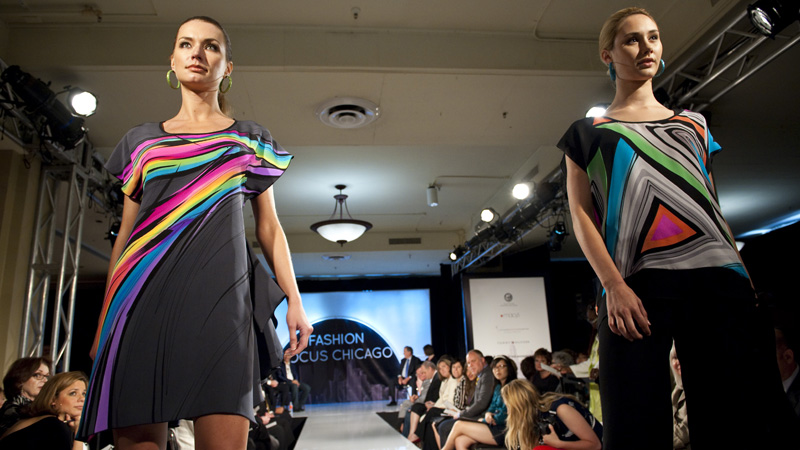 Bloggers and fashion aren't typically words that belong in the same sentence -- unless you're talking about fashion bloggers -- but the About Last Night Crew will make the connection tonight when we hit the streets to check out the Thursday party scene.
We'll publish the evidence first thing Friday. Catch up with us tonight to be included in the video and photo spread. Here's the plan:
Blogapalooza
The 900 Shops (900 N. Michigan Ave.) will be busier than usual with more than a dozen bloggers teaming up with the retailers for a series of visual presentations. Check out Brandon Frein and Arlene Matthews of "Styled in Chicago" for free makeovers at Bloomingdale's, Sarah Stegner of "Prairie Chefs" hosting cooking demos at Williams-Sonoma or get down with Maya Henderson of "Breath, Body & Balance" for yoga and relaxation tips at Lululemon Athletica. If you can't make it between 5 - 7 p.m., we're pretty sure someone will be blogging about it.
Calling All Winos
If the secret's not already out, then after tonight, everyone will know that one of the hippest little parties in the South Loop goes down every Thursday at Wine Styles (1240 S. Michigan Ave). Find out what happens when you mix copious amounts of wine and live music. The "Try Before You Buy" event always attracts a good-sized crowd, but when the live guitarist starts throwing down, a full-out dance party has been known to break out. Hold on to your wine glass.6 - 9 p.m.
Get Shorty (Fashion)
Grab your shorty and head over to Lumen (839 W. Fulton Market) for Gen Art's fashion extravaganza. Tonight they unveil the e-boutique launch of Shorty Clothing. It's a virtual fashion show, meaning the collection will be looped continuously on a video. But if you're hankering for live models, don't worry, they'll also be in the house, showcasing the clothing on installations high above the crowd. With Lumen's state-of-the-art lighting system, it should make for quite the scene. 7 - 10 p.m., tickets $20 in advance, $30 at the door.