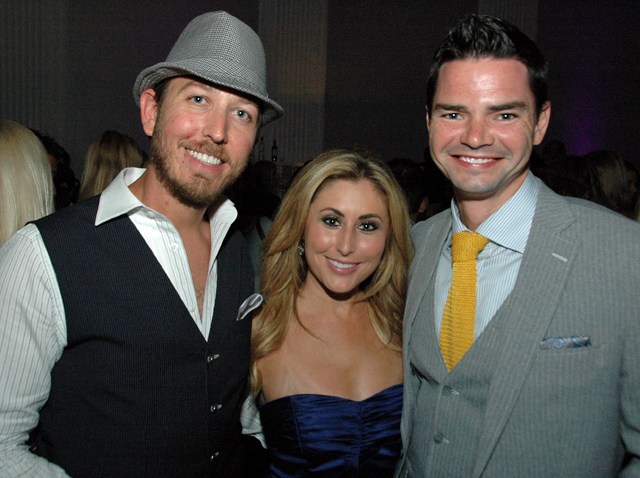 When the calendar says Thursday, it's time for the About Last Night crew to hit the streets. If you can't make it out, we'll show you what you missed Friday morning. If you can, why not hook up with us at one of these three spots and get your purty mug in the video and photo spread? Here's the plan:
Shecky's Girl's Night Out
Wondering where the ladies at? Who isn't? Tonight we guarantee the gals will be in the house at Chicago's Union Station for the last of three Shecky's Girl's Night Out events. We're talking about fashionable clothing, beauty treatment and fruity cocktails. And you'd better believe we'll be investigating what's inside those goodie bags. Unfortunately, if you haven't RSVP'd yet for tonight, it's too late.
Where My Redheads At?
Chicagoans are familiar with the redheaded gal who adorns the sign at downtown's Redhead Piano Bar (16 W. Ontario St), but a real live person will soon be the face of the popular bar. Tonight, Michigan Avenue Magazine is hosting the "Search for the Ultimate Redhead" between 6 and 8 p.m. The winner will appear in a future ad in the magazine, plus win a bunch of prizes. Richard Roeper and some other notable locals will judge.
Get Your Chi-Rish On
Talk about finding justification to party. It's halfway to St. Patrick's Day, so Timothy O'Toole's (622 N. Fairbanks Ct.) is celebrating all things Irish tonight. If the $3 green beer isn't enough to entice you, perhaps the complimentary buffet between 5:30 and 6:30 p.m. will. Unfortunately they're not hosting the Best Leprechaun Costume Contest until Friday night.