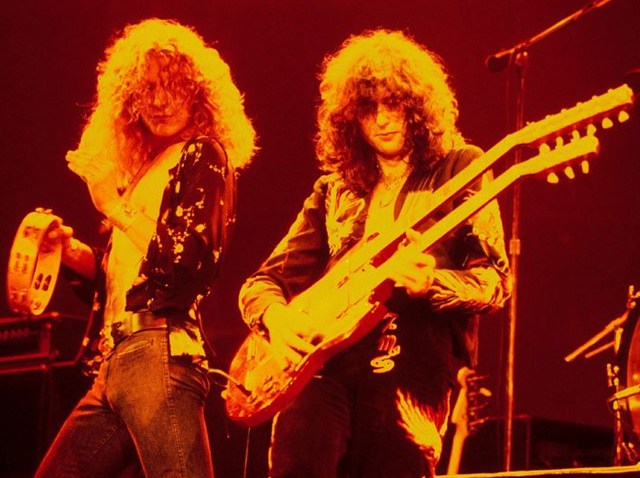 Local Led Zeppelin fans have a couple of ways to get their bluesy rock-n-roll fix.

Chicago Public Radio's Sound Opinions continues its Sound Opinions at the Movies series Wednesday with the 1976 Led Zeppelin concert film "The Song Remains the Same" at the Music Box Theatre (3733 N. Southport Ave).

The cult classic documentary film was financed entirely by the band and encompasses three of the band's concerts at Madison Square Garden in July 1973.

Sound Opinions hosts, critics Jim DeRogatis of the Chicago Sun-Times and Greg Kot of the Chicago Tribune will both be on hand to introduce the film.

Tickets are $9 in advance and $10 at the door for the 7:30 p.m. showing.

Led Zeppelin tunes will also be aplenty at on April 28th at Landmark Bar & Grill for the latest monthly installment of the "Rock and Roll Wine Tastings."

Four wines and various appetizers will be offered at the complimentary event, all while classic Zeppelin tunes play in the background.

Don't be left Dazed and Confused at the door -- call (312) 587-1600 to RSVP for the 6:30 - 8 p.m. event.