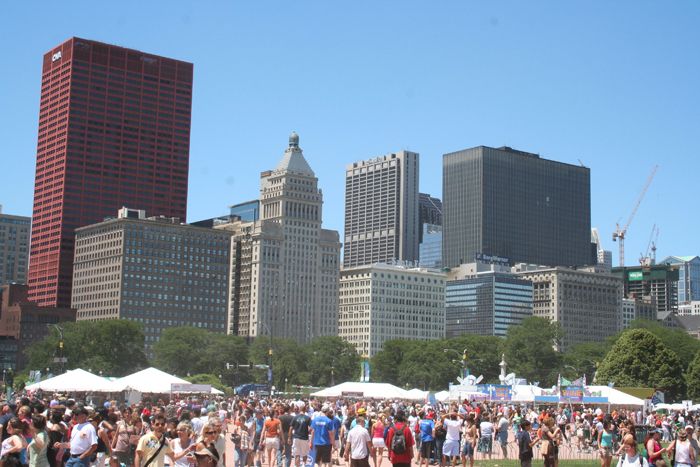 With the languishing economy in the state that it's in, hearing news of business closings, layoffs and downsizing is hardly a surprise anymore. But the smaller Taste of Chicago planned for 2009 is not due to the economy, according to Crain's Chicago Business.
Having 15 percent less food vendors (reducing from 65 food booths to 55) is actually a tactic to have better traffic flow at the popular festival which draws more than 6 million visitors each year.
Considering the massive crowds and potentially oppressive heat (The Taste of Chicago runs from June 26 through July 5 – hopefully we won't be seeing any unseasonable blizzards by then!), having more room on the streets might not be such a bad thing. As long as we get our turkey legs (although soul food regular Helen's Restaurant known for its barbecue chicken legs closed, so they won't be at the Taste – but Manny's Coffee Shop and Deli might fulfill that need, according to Crain's – fingers crossed), Eli's cheesecake and pizza slices, perhaps we won't even notice the missing vendors. Who gets food from every single booth anyway? If so, we want to hear about it – you deserve a medal. And possibly an antacid.