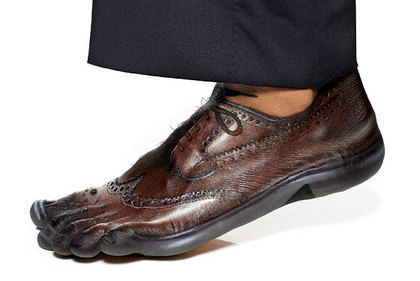 Sometimes a man really pulls off an outfit -- that is, until you get a glimpse of his shoes, which can ruin it all.
Gilt Man thinks that is happening a little too often lately, which is why they have decided to do something about it.
Enter the nationwide contest to find the grossest, ugliest shoes you can spy. Take a picture of those shoes you have hiding in your closet that you know are repulsive (or a picture of your boyfriend's/ husband's shoes) and submit it to Gilt Man, and sit back while the judges decide which shoes are simply too ugly to bear.
The winner receives $1,000 to upgrade their wardrobe, because if you're rockin' ugly shoes, chances are there's something else in that closet that needs some help.
And no, you can't just go to Google Images and steal a pic of some Crocs.
For more information on how the contest works, visit their Facebook page.