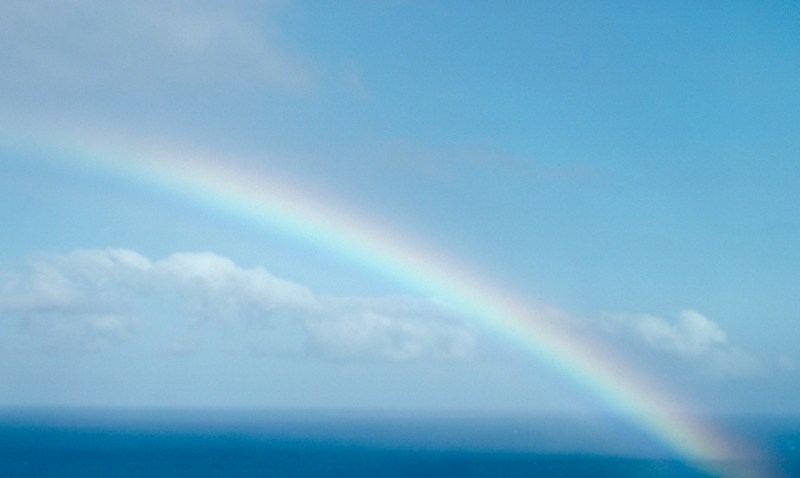 June is Pride Month, and the cornerstone of celebrations is almost upon us -- the Gay Pride Parade steps off at noon on Sunday, June 28.
In honor of all things rainbow-colored and full of pride, may we suggest you pay a visit between now and June 28 to venues named for each of the colors of the rainbow? It's like a rainbow pub and restaurant crawl of sorts. Hey, why not? With all the rain and dubious summer weather we've been having, do you have something better to do?
Start with a pan-Asian meal at West Loop's Red Light, 820 W. Randolph St. 312-733-8880. In fact, if parades are not your thing, come by Red Light at noon on Sunday, June 28 for an outdoor pig roast and cooking class. $55 per person; call ahead for reservations.
If you haven't tried the fruishi (that's fresh fruit sushi) at Orange, you don't know what you're missing. Check out the new location at 2413 N. Clark St. 773-549-7833. There are also locations in Roscoe Village and Lakeview.
Venture down to Obama's neighborhood for a visit at vintage café Mellow Yellow. 1508 E. 53rd St. 773-667-2000. You can't go wrong ordering one of the delicious crepes.
Veg out at chef Shawn McClain's vegetarian restaurant Green Zebra,1460 W. Chicago Ave. 312-243-7100. They have a great brunch menu worth trying.
Take the Blue Line to – where else? -- Blue Line Club Car, 1548 N Damen Ave. 773- 395-3700. The extensive martini list is a great way to kick off a raucous happy hour.
Speaking of happy hour, stumble on over to The Violet Hour, 1520 N. Damen Ave. 773-252-1500 for a sophisticated cocktail and whimsical bites like the fried peanut butter-banana bites with wildflower honey and bacon.