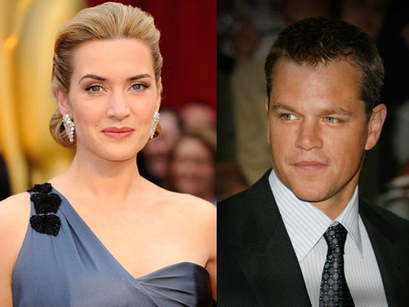 Let the paparazzi frenzy begin.

The 312 Dining Diva reported Monday that Matt Damon, Kate Winslet and Marion Cotillard checked into the Peninsula Hotel, according to a source.

The three actors have roles in Steven Soderbergh's film "Contagion," which also stars Gwyneth Paltrow, Jude Law and Lawrence Fishburne.

Scenes are scheduled to be shot in Wilmette and Chicago.

Chicago Now's Pop Buzz! blog reported that the film is scheduled to begin shooting October 19th through December 17th, with a later update via Twitter that Damon will shoot scenes Tuesday at the Palmer House Hilton.

A Palmer House house employee confirmed that movie scenes were being shot inside the hotel on Tuesday, but couldn't confirm whether it was for "Contagion."

Specific shooting locations and times were released last week.