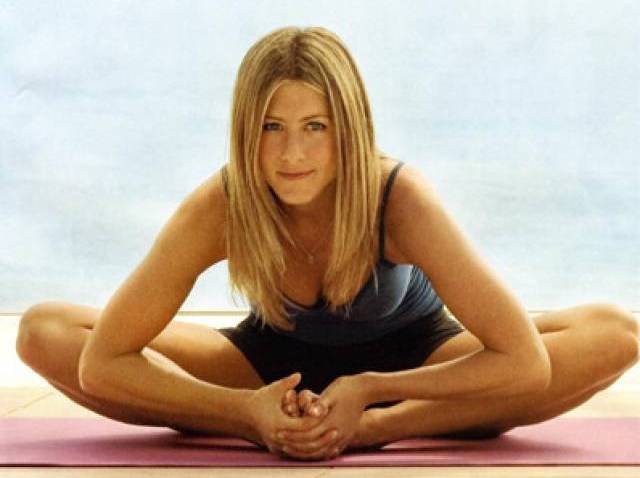 Jennifer Aniston has a smokin' bod, that's for sure, so who wouldn't want to spend an entire weekend with the one person who is responsible for her physique?
But thankfully, You don't have to flock to Hollywood (or be an A-list star) to get tips from a celebrity yoga guru when Mandy Ingber hits town next month.
Ingber is partnering with the super-posh Elysian Hotel for a restorative, three-day Yoga retreat weekend from September 10-12.
She'll share her famous downward dogs, pigeon poses and whatever other tricks she has up her sleeve during the weekend for a cool $1,445 price tag, which includes three yoga sessions, smoothie breaks and an afternoon spa treatment.
And of course, for that steep price the hotel will also put you up for two nights that includes an in-room welcome amenity, keepsake Lululemon yoga mat, lunch and a Q&A session with Ingber.
No, Aniston will not be joining you (not that we're aware of, anyways), but we're guessing if you make nice with Ingber you just may be able to pry a few details out of her BFF.
Then again, maybe not.
Kim Peiffer is the founder of The Glow List, an online magazine and newsletter dedicated to fitness, beauty, diet, spa and travel.