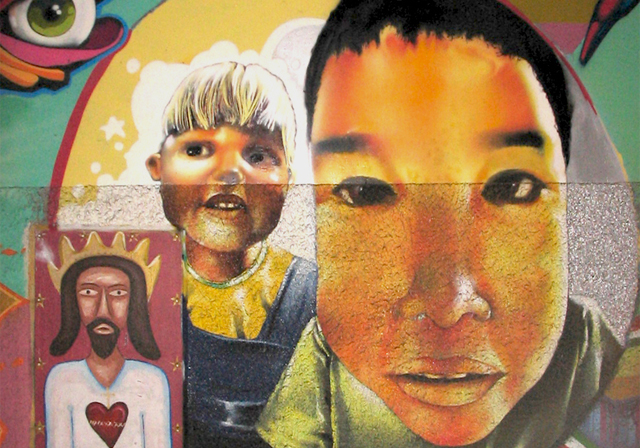 This article is sponsored by Illinois Department of Transportation. It does not reflect the work or opinions of NBC Chicago editorial staff. To learn more about Illinois Department of Transportation, visit idot.illinois.gov.
Summer is synonymous with road trips. Packing the car and piling in with the family as you head off to that perfect destination is a right of passage.
But just because you're ready to hit the open road with your brood doesn't mean you have to make like the Griswolds in Family Vacation.
Avoid those hilarious pitfalls and other not so hilarious ones by packing right and being prepared. Read on for our 10 essential items to bring along for the ride this summer.
Playlist
Liberate yourself from the FM dial or even satellite radio by making the ultimate summer playlist. Spotify makes creating your own easy, and you can keep the whole family happy by opting for an eclectic mix of genres.
Audio Books
Got a long haul ahead of you? We can only listen to Taylor Swift so many times. So rotate in some audio books and — along with your children — rediscover your love for storytelling. In today's fast paced world we rarely have the time to sit down with a book anymore, but a road trip can be the perfect excuse to settle in with a good story.
Snacks
Avoid the gauntlet of fast food restaurants lining the road and pack a healthy array of snacks. You'll cutdown of calories and save money, all while keeping your kids healthy and happy.
Hand Sanitizer
Who are we kidding, road trips can be messy. With all the eating and sweating and roadside breaks, our hands tend to get a little dirty. Keep your paws pristine with some hand sanitizer like Purell and you'll decrease the spread of germs and the chances of your family getting sick.
Motion-Sickness Tablets
Nobody wants to suffer from motion sickness on a road trip or sitting next to someone who's not feeling well. But long days in the car can lead to an upset stomach. Pack some Dramamine just in case, or go the natural route with ginger candy.
Car Emergency Kit
In addition to carrying AAA, be sure to pack their 70-Piece Assistance Kit, which will help you get out of a pickle with essentials like jumper cables, an LED flashlight, emergency whistle and a first-aid kit.
Cooler
Hydration is key to surviving long summer drives, so you'll want to keep those choice thirst quenchers nice and cool, not to mention your snacks too. Bring a cooler that packs easily and keep your crew happy.
USB Charger
We might live in a wireless world, but what good are smartphones that aren't charged? Pack a USB Charger to keep your phones and tablet topped off, because the last thing you want is Google Maps power down or Siri giving you the silent treatment.
GPS Navigator
Should that happen, however, you'll survive because you remembered to pack a GPS navigator. Right? Good. Stay on track and never ask for directions again!
Apps
Apps are everywhere, and a few will help you drive better and make road trips more enjoyable. From assessing your fuel efficiency to locating the nearest gas stations to alerting you to traffic and weather, today's apps will keep your road trip safe and smooth.
For more helpful information on driving safely and comfortably this summer, visit the Illinois Department Transportation.