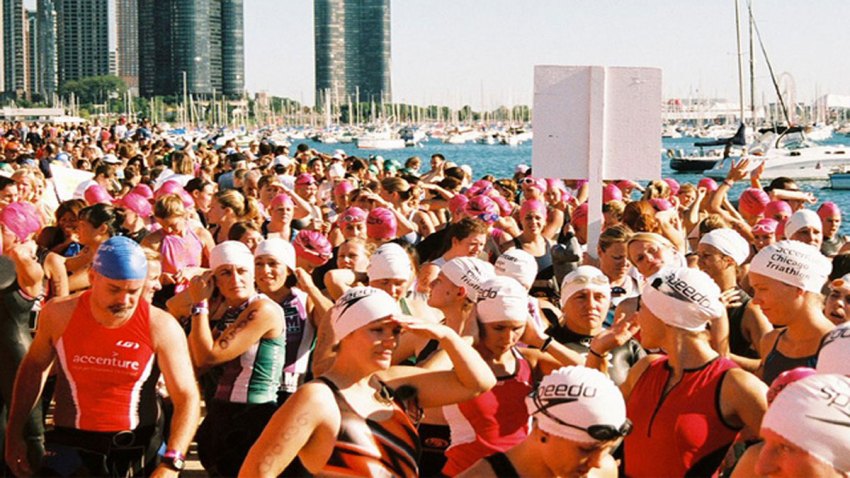 Amatuer and professional athletes alike will descend on Chicago's lakefront to test their triahlon mettle this weekend.
The 32nd annual Chicago Triathlon is expected to draw more than 9,000 participants for events on Saturday and Sunday.
Pro triathletes will battle for their share of a $40,000 prize: Mens and women's top performers will grab as much as $8,500 each.
The pros take off on Sunday, and they'll be running a course that includes a 1.5 kilometer swim, a 40 kilometer bike ride and a 10 kilometer run for a total of 32 miles.
Amatuers and kids will run on Saturday, and try to conquer distances that range from 3.2 total miles for junior kids to 18.8 miles for sprint athletes.
To find course details and start times, check the Chicago Triathlon web site here.