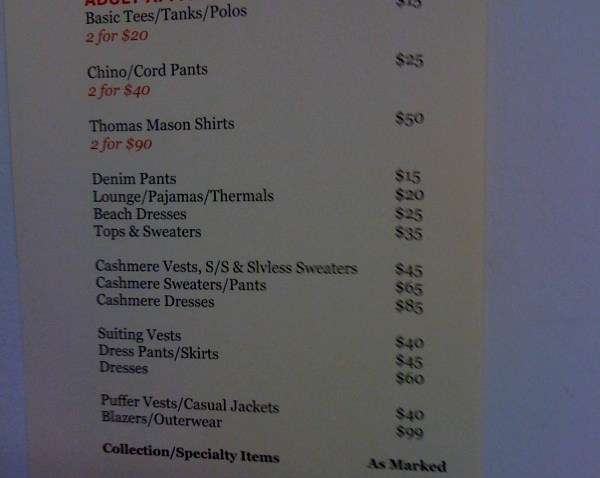 The Second City is apparently The Witty City.

The results of a University of Colorado Boulder study, released Sunday, put Chicago at the top of a list of America's funniest cities.

Boston was ranked second, followed by Atlanta.
The study was led by professor Peter McGraw and his Humor Research Lab (yes, that exists!) and took into account Internet traffic to comedy websites, the number of comedy clubs per square mile, traveling comedians' ratings of each city's audiences, the number of native-born comedians, the number of funny local Twitter users, the number of comedy radio stations, and the number of humor-related web searches originating from each city.

The authors summarized Chicago this way:
For a place that's the funniest city in the country, Chicago doesn't seem to boast a lot of jokes! Many Chicago residents surveyed noted that they could not think of any zingers, since they prefer to mine observational humor from the situations in which they find themselves. Such remarks seem to fit with the city's professional comedy scene, since the city is known as a mecca for improv and stand-up. As one responded remarked, "Chicago is a city where improv comedy is popular, and people appreciate quick wit and topical humor. It's also a very diverse city, so you get all types of humor." The jokes that Chicagoans do tend to tell often feature deadpan and quick-witted humor, much of it directed at the foibles and frustrations of living in Chicago, including the lousy weather. As one participant noted, "We find making jokes about 'The Windy City' to be funny. We also have a lot of humor about our public transportation system, the CTA, due to how dangerous it is."

McGraw said Boston residents balanced "high-brow intellectualism with drunken rowdiness" while Washington, D.C. residents found humor in the absurdities of political systems.

"Portlanders are just plain weird," he said.

To see the study, including a list of all 50 funniest cities and humor profiles, visit HumorCode.com/funniest-cities.