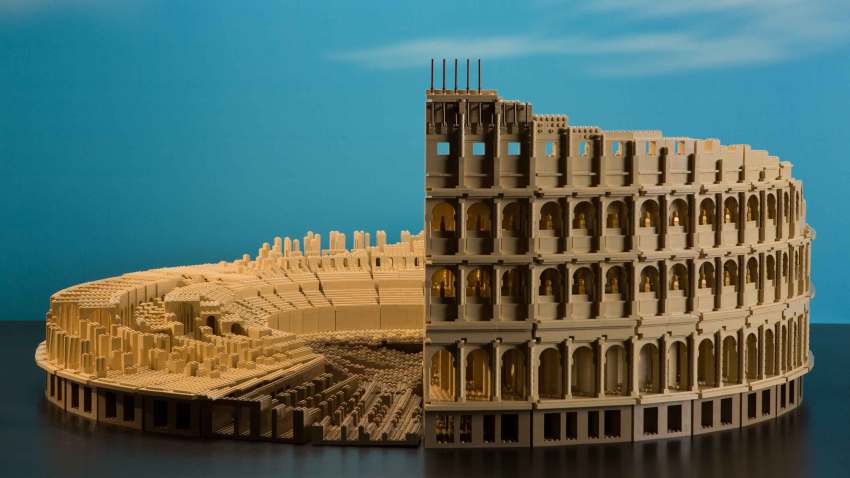 The following content is created in consultation with MSI Chicago. It does not reflect the work or opinions of NBC Chicago's editorial staff. To learn more about MSI Chicago's Brick by Brick exhibit, visit msichicago.org/brick.

Play is the key to creativity. Watch any child build something out of LEGOs® and you'll immediately see that's true. One moment she's sitting on the floor amid a sea of multicolored bricks, the next she's snapping them into place, creating a physical manifestation of her own imagination.
But playing with LEGOs® doesn't need to be limited to the rec rooms of our youth. At Brick by Brick, an interactive exhibit at the Museum of Science + Industry Chicago, guests are challenged to build and then test the structural integrity of their own LEGO® architectural creations. It's all part of a soaring, 7,000-square-foot exhibit, developed and created by MSI Chicago, that puts the art of play at the center of architecture and engineering.
Of course before building our own structures we could all use a little inspiration. That's why Brick by Brick features the spectacular work of Chicago native Adam Reed Tucker, one of 14 LEGO® Certified Professionals in the world. A former architect, Tucker has created over a dozen LEGO®-built structures of engineering marvels exclusively for the exhibit, including a 60-foot-long Golden Gate Bridge, the International Space Station, St. Louis Gateway Arch, Hoover Dam, Roman Colosseum and more. In each of Tucker's LEGO® creations—some of which require as much as eight weeks of careful planning—visitors can see the design of the original structure, interpreted in a whole new medium.
"As I design and build, I gain a greater appreciation for the structure I am working on and try to capture the essence of the building in its sculptural form," said Tucker. "My hope is that people looking at my work will also appreciate and learn about each architectural wonder and the creativity and imagination that's possible with the LEGO® brick."
Visitors can also put their newly acquired architectural knowledge to the test through a series of cool, hands-on building challenges. In each, guests learn how architects and engineers push the limits of design, materials and location to make the seemingly impossible, possible; witness how form follows function; and learn how building beautifully uplifts us all.
Exhibit stations and challenges allow guests to:
Build and test structures to withstand earthquakes at the tremor table and heavy winds in a wind tunnel.


Walk on a sturdy I-beam to feel its strength.


Use simple machines and engineering to lift their friends, or themselves.


Build your own LEGO® creation in an open build area.
In addition to these interactive features, guests can also explore a collection of futuristic LEGO® structures constructed by global architecture firms like Adjaye Associates of London and Kengo Kuma and Associates of Tokyo. Each structure has been designed in response to predicted challenges our cities will face, from overpopulation to climate change.
Brick by Brick is open at MSI through Labor Day—September 4, 2017. Come explore the power of play by visiting msichicago.org/brick.