Nordstrom is lighting up the internet with some expensive jeans that are caked in fake mud.
On its website, the luxury fashion retailer is selling a pair of working class-inspired jeans coated with what Nordstrom calls "caked-on muddy coating."
The price? $425!
The Barracuda Straight Leg Jeans "embody rugged, Americana workwear that's seen some hard-working action" and when worn show "you're not afraid to get down and dirty," according to the description online.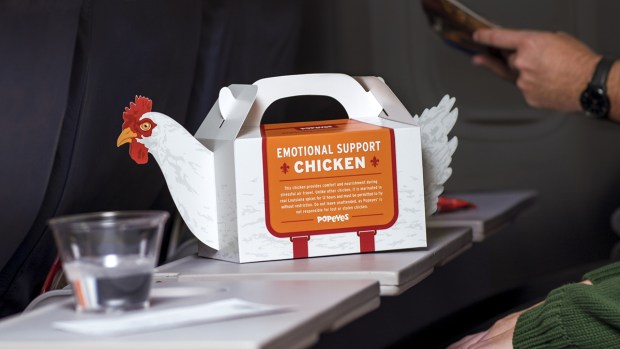 Wild Food Crazes: Emotional Support Chicken
It quickly generated a storm of interest online after TV host Mike Rowe blasted them as "a costume for wealthy people who see work as ironic – not iconic" in a Facebook post."
Even U.S. Sen. Ben Sasse, R-Neb., tweeted about it:
America was nice while it lasted https://t.co/YvUlzSthgT

— Ben Sasse (@BenSasse) April 25, 2017
Nordstrom is punking us, right?https://t.co/pRSkliSqSa

— Michelle Li (@MichelleLiTV) April 25, 2017
Nordstrom didn't immediately reply to request for comment from NBC over the internet's response.
'Tonight': Kobe Bryant Performs Slam Poem About Steve Urkel