Tyler Curtis is the creator and editorial director of photography company Darkroom Demons, and a notable music and fashion photographer. Here's his favorite #Chicagogram Instagram pictures, chosen from among the curated photos in our February Gallery.

Nice Seats
User: @srtultr
Camera phones in stadiums usually result in utter disappointment, creating the whole "fear of missing out" syndrome. This shot of our undefeated Blackhawks practicing pre-game, however, is a great example of how powerful the camera phone can actually be. The puck is actually frozen mid slap-shot!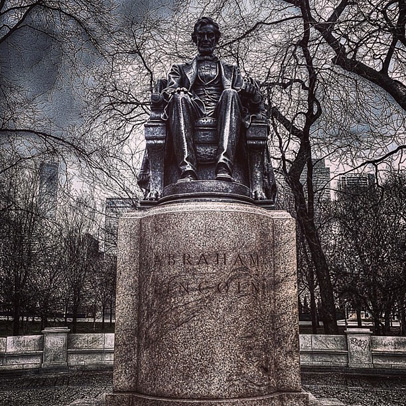 Lincoln
User: @adamhartel
February is also about the Oscars, and what better than a statue of our home state political hero to offer a tribute. This picture pops with tons of detail thanks to HDR tinkering. (One of the best uses of it I've ever seen on Instagram, in fact.) It's illustrative, well-composed, and relevant.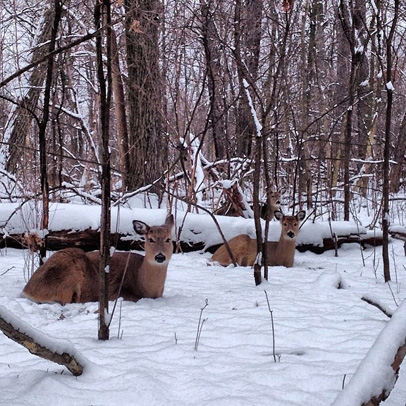 Untitled
User: @tproffitt
That these deer didn't bolt due to the human presence (let alone the unsheathing of the phone when this was snapped) is exactly why it takes your breath away every time you see it. For you nature lovers out there.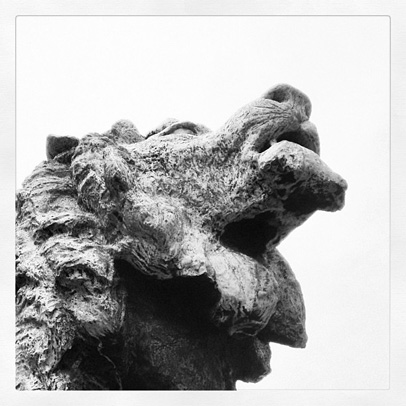 Lion
User: @dunsurfin
When selecting images, I'm always looking for something that strikes me, challenges my eye and would look good on a wall. Dunsurfin is guilty of serving up great photos, both on the phone and professionally. This photo adheres to the best advice I got as a photographer: "Find your subject. Take a step towards it, shoot a foot below it, shoot a foot above it. Take another step towards it. Shoot it every way until it looks better."

Homeless Man
User: @roachbytes
Certainly the most powerful image this month. Roachbytes is my favorite commute photographer. He is unrelenting in his search for dynamic subject matter in the same place every day and loves to use apps that augment it into art. This stark photo, though, is a gritty reminder that winter is brutal and our city streets is mean to those left behind. Raw and powerful, it's my favorite of the month.