IndyCar has signed a new media rights package with NBC Sports Group that will dramatically increase its exposure next season and move the Indianapolis 500 to a different network for the first time since 1965.
Jon Miller, president of programming for NBC Sports Group, called the Indy 500 "one of the great jewels in all of sports" and said he was thrilled the network has been "entrusted" with the iconic event.
ABC's partnership with the Indy 500 was second in sports only to CBS' coverage of the Masters. CBS first began covering the golf tournament in 1956.
"We have had a wonderful and rewarding relationship with the Indianapolis Motor Speedway, the Indianapolis 500 and IndyCar, and it has been our distinct honor to be partners for so many years," said Burke Magnus, ESPN executive vice president of programming and scheduling. "We look forward to the rest of our events this season and wish them all the best in the future."
The three-year deal with NBC begins in 2019 and gives NBC the entire IndyCar package. It has most recently been split between ABC and NBC Sports, and only ABC was permitted to air races on broadcast television. NBC was relegated to cable.
Under the new contract, eight IndyCar races will be on broadcast next season, up from five that ABC aired. The rest of the schedule will be on NBC Sports Network.
The deal also puts IndyCar in the NBC Gold package, a direct-to-consumer product in which subscribers can purchase additional content that is not televised.
The big prize of the package is the Indianapolis 500, which NBC will include in its "Championship Season" marketing campaign. The network touts numerous high-profile championship events from May to July that include horse racing's Triple Crown, Premier League Championship Sunday, the French Open, the Stanley Cup Finals and the Tour de France.
ABC had a stranglehold on the Indy 500 and its contract limited NBC-aired events to cable. Both IndyCar CEO Mark Miles and heavyweight team owners Roger Penske and Chip Ganassi had stressed the need for IndyCar to be on one network going forward with fewer races on cable.
Chanel Visionary Karl Lagerfeld Dies at 85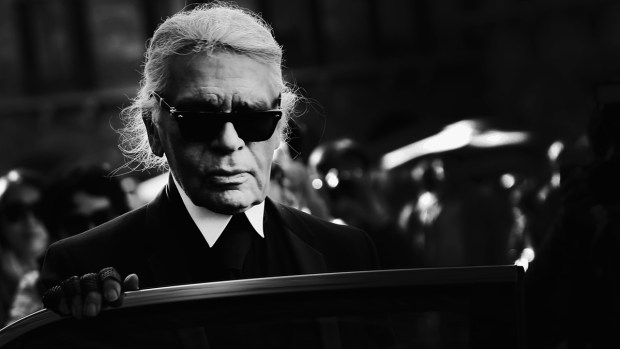 "Mark Miles had a singlehanded focus in finding just one partner," Miller told The Associated Press.
In an interview with NBC Miles described the day as historic.
"With all of our fans and different constituencies today is being talked about as historic. Obviously we had a long relationship with ABC so this was not something that we navigated without giving a lot of thought," Miles said. "it creates historic opportunities." Our team owners and drivers and promoters are thrilled."
John Miller, president of NBS Sports Programming, said "This is something that we've been trying to acquire for a long time. We had a relationship on the cable side but we wanted to get the full package led by one of the great crown jewels in sports, the Indy 500, was just something we focused on for a long time. And when the opportunity presented itself we brought all the different parts of our company together to go after it and get it."
Miles told the AP that both NBC and ABC were in the bidding until the very end, with both networks interested in obtaining IndyCar's media rights. Negotiations apparently ended late last week and ABC sent an internal memo to its stations notifying them the IndyCar package would end after this season. An employee at one of those stations revealed ABC's statement in a since-deleted tweet, and ABC refused to comment all weekend.
Penske said NBC Sports will "invest in the future of the sport" at a time when the series has positive momentum. IndyCar debuted a new car at its opener earlier this month, drawing rave reviews from drivers and fans.
"We know that the ways our fans are watching races and viewing IndyCar content is rapidly changing, so staying ahead of the curve and the developing technology with our partners is important to the growth of our sport," Penske said. "We look forward to working with the NBC team to continue to build IndyCar and take the sport in new directions."
Penske and Miles also thanked ABC for its commitment to the series and Indy 500.
IndyCar and NBC then announced the new deal Wednesday.
As part of the NBC Sports deal:
— All 2019 IndyCar races will be streamed live on NBCSports.com and the NBC Sports app.
— The Indy 500 and qualifying will be on NBC, along with seven other IndyCar races.
5 Tips to Up Your Dating Profile for Valentine's Day
— NBCSN will air the remainder of the schedule; that channel has seen an 87 percent increase in IndyCar viewership over the past four years.
— NBC Gold will provide subscription feeds to practices, qualifying sessions, support races, Carb Day at Indy and the postseason championship celebration.
— NBCUniversal's "Symphony" marketing program will target the Indy 500 and use the company's numerous assets to promote "The Greatest Spectacle In Racing."
"NBC is really going to be aggressive about promoting, but in particular they are going to take good care of the Indianapolis 500," Miles told the AP. "They love their majors."