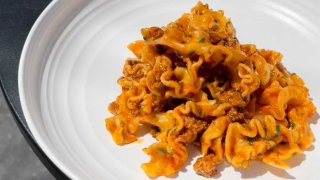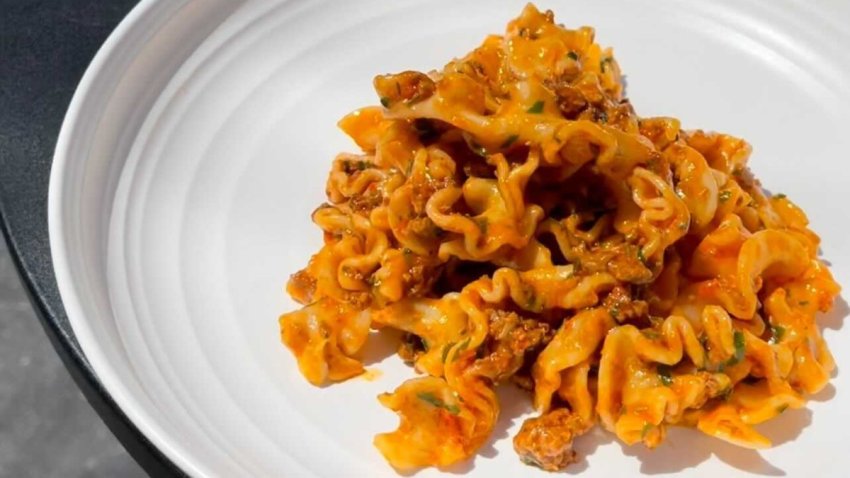 Are you trying to plan your meal for tonight?
Look no further than this perfect recipe from Rose Mary!
Lamb Ragu Mafaldine Abruzzi
3 lbs. ground lamb
2 28oz cans tomato purée
6 cloves garlic
1 pound jimmy nardello or baby bell peppers, stemmed but whole
1 white onion, small dice
1c chopped parsley
.25 lbs. ground parmigiano reggiano
2oz olive oil
1oz hungarian smoked paprika
1 lb. bucatini pasta
Heat olive oil in a large dutch oven.
Add lamb and cook until brown.
Add onions, garlic, and paprika, then add peppers. Sweat for a few minutes and add in
tomatoes.
Let slow cook, stirring every once in a while, for 45-60 minutes, until peppers are soft
and sweet.
Season with salt.
Boil bucatini in seasoned water.
Combine with sauce and chopped parsley.
Plate and serve with parmigiano reggiano on top.