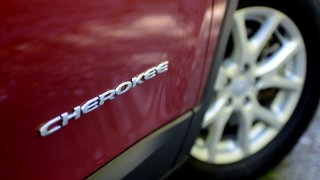 A voluntary safety recall announced Tuesday highlights a problem some Jeep Grand Cherokee owners have been dealing with for years.
Michigan-based automaker Chrysler announced on Tuesday the voluntary safety recall of Jeep Cherokees, model years 2014 to 2016, that the automaker says are at-risk of catching fire, even when their engines are turned off.
The recall centers around the "power liftgate module" system, which is a motor system that opens and closes the rear hatch or cargo compartment of the vehicles.
Chrysler told federal regulators that water can seep into these liftgate module systems, potentially sparking a fire.
"An electrical short in the power liftgate module may lead to a vehicle fire with the ignition on or off," Chrysler said in its formal recall notice filed with the National Highway Traffic Safety Administration.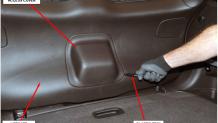 The recall applies to at least 132,000 Jeep Cherokee models, the automaker told regulators, but some media reports have estimated more than 200,000 models could be at risk.
There is no repair or remedy at this time to fix the problem, so Chrysler is advising all owners of these vehicles to park them outside until further notice.
"Owners are advised to park outside and away from structures until the recall repair is complete," the automaker told regulators. "The remedy is currently under development."
Consumer advocates say the "park outside" part of the recall announcement could be especially hard for some Chicago owners, who rely on indoor parking garages.
"In some of the recent recalls where there's a park outside warning, we're seeing vehicles turned away from parking garages, even folks who have a monthly contract are told they can't park in the garage until the recall repair has been performed," said Michael Brooks, the Executive Director of the Center for Auto Safety.
Brooks said owners need to take the recall notice seriously.
"NHTSA doesn't issue a lot of 'park outside' warnings, so when they do, it's important that owners heed that," Brooks said.
In its formal filings with regulators, Chrysler said it began investigating concerns over "cargo compartment fires" in these vehicles in 2022, but customer reports to the company about the problem date back to 2017.
The filings indicate Chrysler may have received dozens of reports of fires taking place, but as of April 27, the automaker said it is "not aware of any accidents or injuries potentially related to this issue."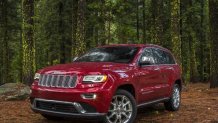 Jeep Cherokee owners may feel a sense of deja vu over the liftgate problem.
Back in October 2015, Chrysler announced a safety recall regarding the same liftgate fire issue in 2014 and 2015 models of the Jeep Cherokee, according to prior NHTSA filings reviewed by NBC 5 Responds.
At that time, Chrysler said it would install water shields to prevent moisture from corroding the liftgate module, in order to prevent the risk of fire.
But now, Chrysler said "Vehicles repaired under the prior recalls will still need to have the new remedy performed," once it's developed.
"This exact same defect is still occurring," Brooks said. "And it looks like between the time that first fix was implemented to today, there have been between 50-100 fires, it's a little unclear from their filings. That's a large number of vehicle fires."
No timeline was shared by Chrysler for when a new remedy to the problem will be developed.
For more information, Jeep Cherokee owners can call Fiat Chrysler Automobiles (FCA) at 1-800-853-1403, or contact the NHTSA Safety Hotline at 1-888-327-4236 (TTY 1-800-424-9153), or visit www.nhtsa.gov.
Have a consumer complaint? Call 1-844-NBC-RESP or click here to let us know, so we can help.