Mayor Rahm Emanuel reflects on his tenure as Chicago's leader with NBC 5's Mary Ann Ahern before his term comes to an end.
Mayor Rahm Emanuel's Final Interview With NBC 5 Pt. 1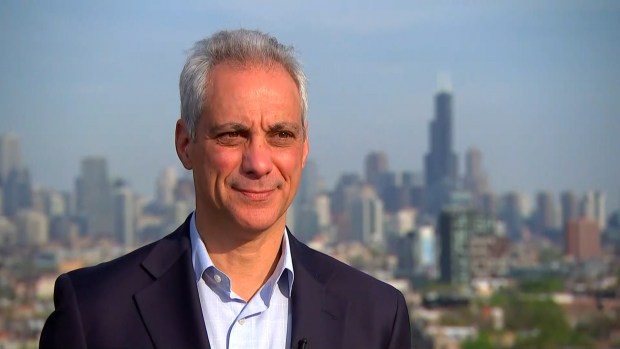 Mayor Rahm Emanuel's Final Interview With NBC 5 Pt. 2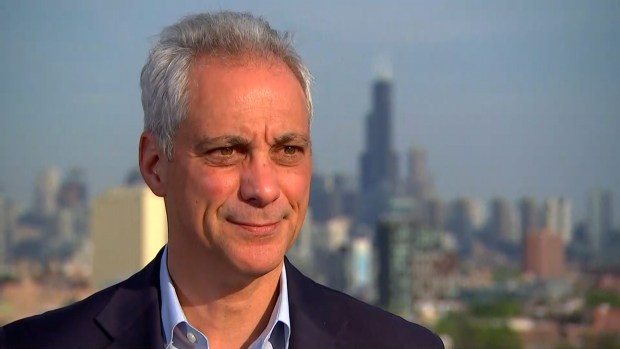 He met with Ahern just days before he leaves office. They talked about his accomplishments, his regrets and what's ahead.
Many of were surprised when Emanuel decided he would not seek a third term. After covering him for eight years, there were times Ahern and the mayor certainly tangled ... but he said he has few regrets and is ready to dial back.
Emanuel says he leaves the Chicago Police Department in better shape with the changes demanded after the Laquan McDonald shooting.
"I believe this one will stand the test of time and the real test than is," he said. "Did we use this as a teachable moment to make fundamental changes, and the answer is yes."
"But I'm the mayor and I bear responsibility," he added.
Asked if that was the reason he did not run again, the mayor's answer was succinct.
"No," he said.
The mayor said it's time to leave the 5th floor.
"I didn't have a full four year gas tank left, and I owe the people the public, the honesty about that," he said.
When it comes to do overs, certainly the Chicago teachers strike is on the list.
"I should have called (Chicago Teachers Union president) Karen Lewis in and said Karen we got a problem and she might have said, hey you ran for the big office, you go fix this," he said.
And while there's a very crowded field of Democrats running for president, he's not interested in endorsing anyone just yet, he said.
"I need a break man," he said with a grin. "I need a bike ride. However, should a Democrat win in 2020, might you go to Washington, you know what who knows if they even want me."
He's leaving a job he loves and will have to adjust, starting with just getting around.
"I haven't driven but a few times, except for with the kids," he said. "I would recommend a wide swath if I get behind the wheel."
So, Tuesday Emanuel heads off on a bike ride around Lake Michigan.
For now he's taking a break, but he's not done with public life.