Any time a member of Congress disappears from his appointed duties it causes a stir in Washington. Rep. Jesse Jackson Jr.'s sudden absence is no exception.
But a day after his staff revealed that Jackson had taken a leave of absence for treatment of exhaustion, there was no elaboration on where he is or when he may return.
"I have no answer for that right now," said chief of staff Rick Bryant, who pointed out that the congressman's offices are open and constituent that needs are still being served. "The offices are fully operational. We have our two district offices, our Washington office. Everybody is doing what they normally do."
What staffers cannot do, of course, is vote on the floor of the House. Jackson cast his last vote June 8. Bryant conceded that is the case, but noted that Jackson had been famous for a stellar voting record in his seventeen years at the Capitol.
"The congressman has one of the best voting records in Congress," Bryant said. "I think he went 10 years without missing a vote. He has missed a few votes lately and he probably will miss a few more votes in the days ahead. All members of Congress miss some votes."
Leaves of absence are not unheard of. House members routinely take time off, although frequently for well-publicized medical issues. Gabrielle Giffords, of course, was away from her office for months during treatment for a gunshot wound. Then-Senator Joe Biden was out for seven months for treatment of a brain aneurysm in 1988. Congressman John Sullivan of Oklahoma took two months off in 2009 for treatment of alcoholism.
Jackson's timing set off alarm bells in some circles when it was noted that his absence coincided with the recent indictment of long-time supporter Raghu Nayak on fraud and tax charges. Nayak's name figured prominently in the recent trial of former governor Rod Blagojevich. But Bryant insisted there was no connection.
"Some people think it's suspect, but ironically, we were going to acknowledge last week that the congressman was going to take a leave. In fact, we were prepared to make a statement last week when the news broke that Nayak was arrested, but we postponed that announcement, because this has nothing to do with the Nayak arrest. There's no connection between the two," said Bryant.
In the meantime, Jackson's staffers refuse to address his whereabouts, citing privacy issues.
"We hope that the congressman will be back soon," Bryant said. "He needs to get his health back. That's our first priority. Get him healthy, and back to work."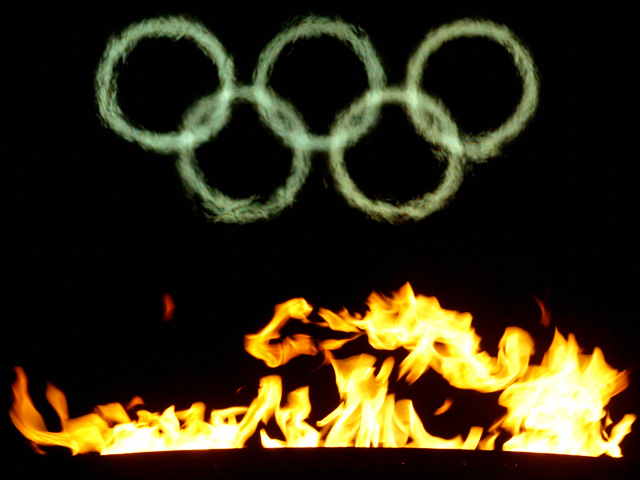 Here's your chance to medal in news reading. Stay up to date with all things Olympics when you sign up for the NBCChicago.com Olympics Newsletter. We'll deliver headlines from the London 2012 Games straight to your inbox. What could be better!?