Vice President Joe Biden defended Democratic policies as he rallied party supporters during his second visit to Illinois in five days.
Biden was in north-central Illinois on Monday drumming up support for Gov. Pat Quinn in his re-election battle with Republican Bruce Rauner.
In speaking in support of U.S. Dick Durbin, Biden warned a Republican-dominated U.S. Senate would hurt programs that benefit the middle class. He claims the GOP "don't understand how hard people are working."
Biden also voiced support for incumbent members of Congress Cheri Bustos and Brad Schneider. Both face rematches from their 2012 Republican opponents. Bob Dold is challenging Schneider and Bustos is facing Bobby Schilling.
Biden's wife, Jill, attended a morning coffee event with Schneider and approximately 100 women at a Northbrook deli on Monday.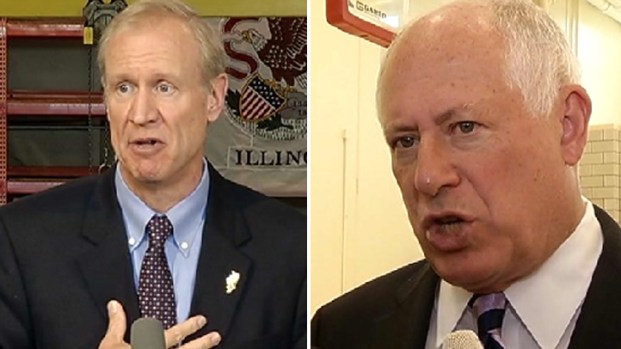 Illinois General Election Guide 2014