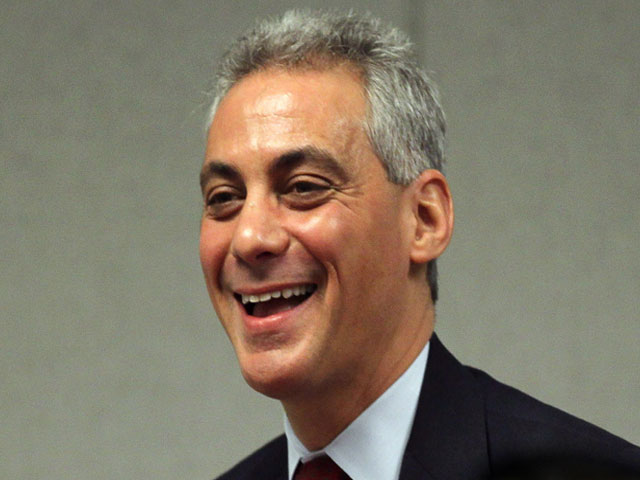 RAHM EMANUEL, 7-10 (UP): Did anyone doubt the Illinois Supreme Court would keep Rahm Emanuel on the ballot? That little bastard always gets what he wants. The answer to "Who was paying Burt Odelson to attack Rahm Emanuel's residency" may be "Rahm Emanuel." Emanuel's fight to establish himself as a Chicagoan not only crowded all other candidates out of the local news, it was national news, the No. 1 headline on the Drudge Report. The 7-0 decision was a big victory which must, inevitably, be followed by another big victory in February. He even got a congratulatory phone call from Obama, which might as well have been an endorsement. Emanuel's odds would be even lower if he hadn't followed his legal triumph with a disengaged, somnolent performance in Thursday's debate. Wake up, Rahm! You're not mayor yet.
GERY CHICO, 3-1 (DOWN): Chico's reaction to the Supreme Court decision: "Emanuel's residency drama has made this election into a circus instead of a serious debate about the future of Chicago. …With less than 30 days to go until Election Day, there is no time to waste. Game on." Unfortunately, the "residency drama" reduced what should have been a 3½-month long campaign into a 3½-week long campaign. Chico started with lower name recognition than any candidate, and that may not be enough time for him to build his profile. Got the endorsements of the cops and the firefighters. That will provide him with sneakers on the ground in the precincts, but has also led to accusations -- from del Valle -- that he's pandering to unions by saying it may be time to drop the residency requirement for city workers.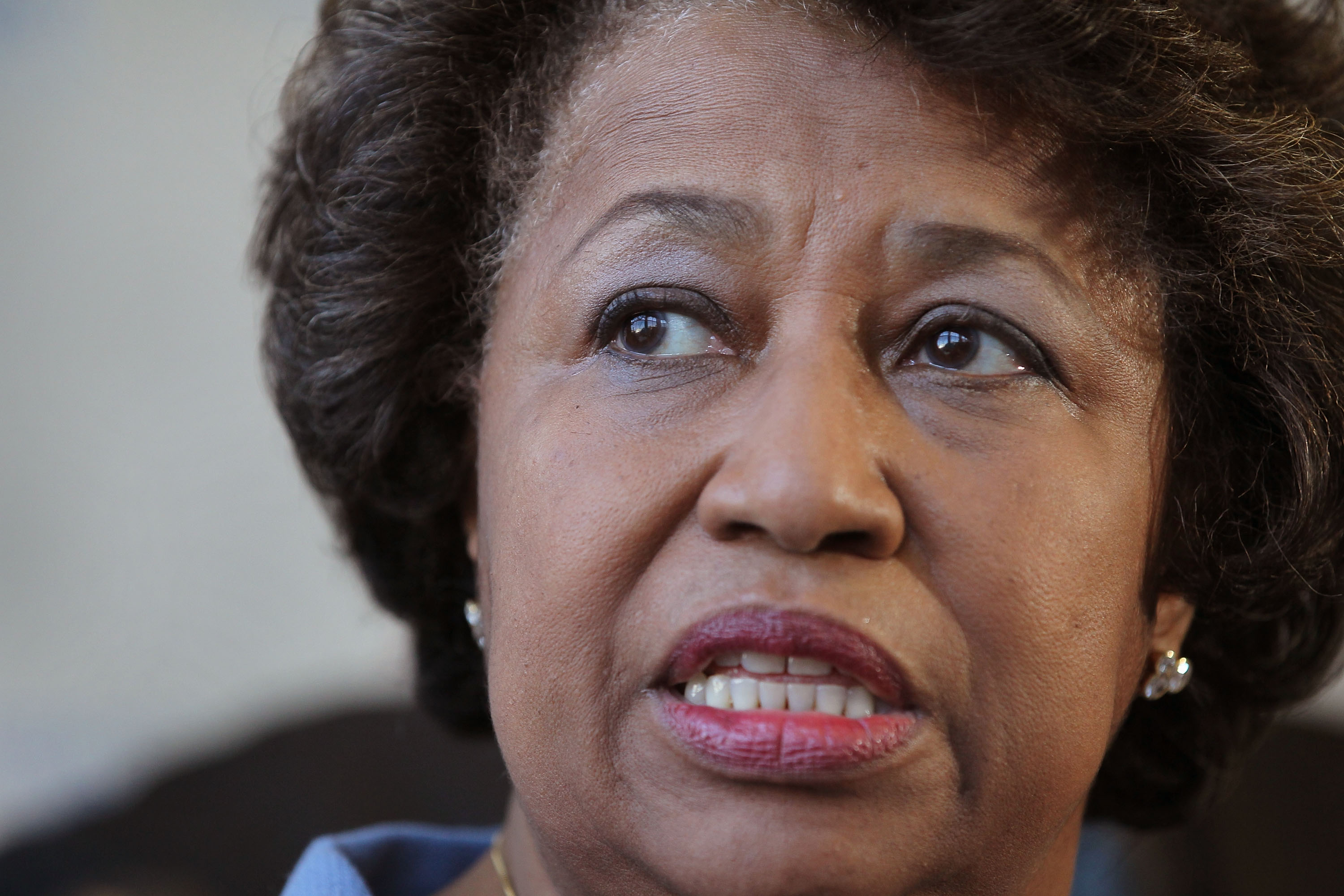 CAROL MOSELEY BRAUN, 10-1 (DOWN): The media was so focused on Emanuel's residency case this week that Moseley Braun didn't have a chance to say anything outrageous. Disappointing drinking game lovers all over Chicago, she got through Thursday's debate without using the word "tampon." However, her performance was combative, as she spent too much time attacking Emanuel and Chico for getting rich off government service. Moseley Braun has collected only $450,000 and doesn't even have enough money on hand to air a television ad, so she's holding fundraisers in D.C. and New Orleans.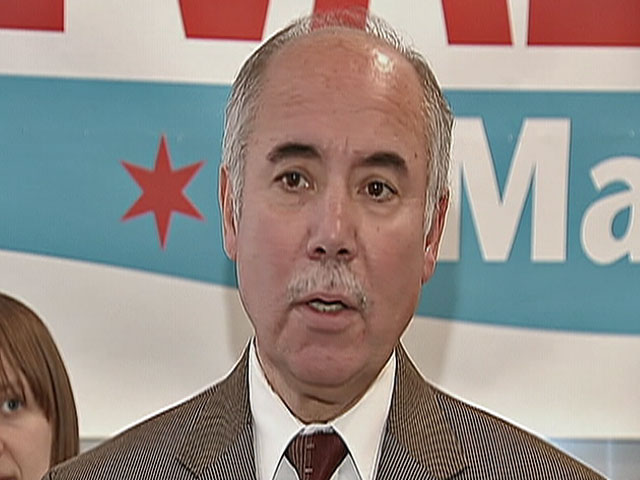 MIGUEL DEL VALLE, 20-1 (UP): Can Del Valle win? No, but he'll do better than the 4 percent he got in the Illinois Retail Merchants Association's push-button poll. As a broke-ass candidate who desperately needs free air time, he made the most of his hour on WGN during Thursday's debate, coming off as the man most in touch with the financial struggles of ordinary Chicagoans. Will that help his own financial struggles? Del Valle has raised only $110,000, and some of that is in in-kind donations, such as office space. Had the top spot on the ballot Tuesday morning, when the Chicago Board of Elections started printing without Emanuel's name, but lost it when the Supreme Court issued a stay.

PATRICIA WATKINS and WILLIAM "DOCK" WALLS, 300-1 (DOWN): Neither was invited to the WGN debate, even though they were both on the ballot all week. Having noplace better to live than Chicago is a handicap in this race.
ED BUS, 10,000-1 (NO CHANGE): Fictional candidate Bus spent the week hanging out with retired alderman/neighborhood character Burton Natarus.