Former General Electric chairman Jack Welch says the new unemployment numbers issued by the Obama Administration are no more reliable than election totals issued by the Chicago Machine.
According to the Bureau of Labor Statistics, the unemployment rate dropped to 7.8 percent, the lowest figure since President Obama's first month in office. That's also an important threshold because we've been hearing all year that no president has ever been re-elected when the unemployment rate is above 8 percent.
"Unbelievable jobs numbers..these Chicago guys will do anything..can't debate so change numbers," Welch tweeted on @jack_welch, his personal account.
Seasoned political veteran and former Chicago Alderman Dick Simpson, who recently wrote a book on Chicago corruption, said that's probably not the case.
Simpson on Illinois Corruption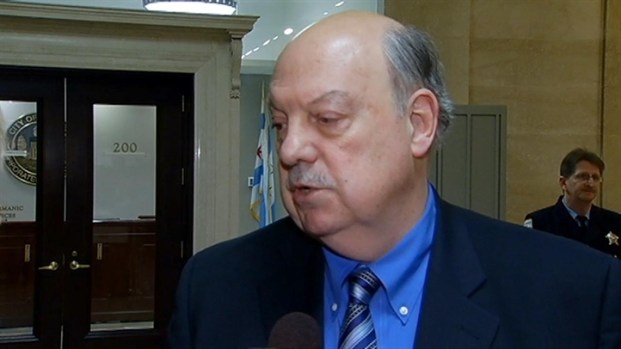 "What Chicago's known for is fixing elections, not for cooking reports," he said. " ... that seems an odd argument."
It's as though Short Pencil Louie, the infamous precinct captain who used to erase Republican votes and write in Democratic votes, has been promoted to director of the BLS.
When Mitt Romney isn't raising millions of dollars at private fundraisers in Chicago, he attacks our city as a sewer of filthy politics. In August, he responded to Vice President Joe Biden's charge that Republicans would put black voters "back in chains" by telling the president to "take your campaign of division and anger and hate back to Chicago."
(Obama hadn't made the remarks, but Chicago has more resonance with a conservative audience than Biden's hometown, Wilmington, Del.)
Welch wasn't the only conservative skeptical of the unemployment numbers, but he and Florida GOP Rep. Allen West were among those outspoken in suggesting a connection with Chicago politics.
Conn Carroll, a senior writer at the Washington Examiner, which recently published an eight-part expose on Obama's Chicago year, tweeted that "I don't think BLS cooked numbers. I think a bunch of Dems lied about getting jobs. That would have same effect. Would love to see the partisan breakdown of the 873,000 Americans who say they got new jobs."