Do you owe Chicago money? Get ready to pay up.
The City Council on Wednesday approved a measure that allows the city of Chicago to dip into the state tax refunds of those who owe money for parking tickets, fines and other fees.
"We agreed to track down dead beats," Emanuel said. "We made sure those delinquents, who are dead beats, pay up."
The mayor said the burden of those who don't follow the rules fall on law-abiding families who actually pay fines from red-light cameras, parking tickets and administrative hearings. "I'm leveling the playing field so it doesn't tilt in favor of those that cheat and cheat other taxpayers," Emanuel said Tuesday at an unrelated event.
Fioretti, Mayor Spar on Tax Dipping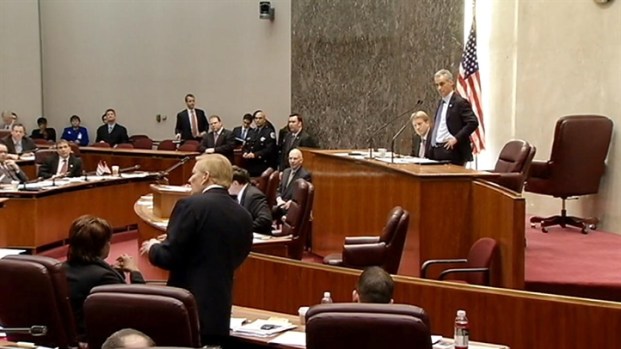 Not all aldermen agreed. Ald. Bob Fioretti (2nd) on Wednesday called the move "quicksand."
"We need the money, but we're flawed," he said. Ald. Proco "Joe" Moreno (1st) also voted no.
In the end, the measure, which could add up to $20 million to city coffers according to Department of Finance estimates, passed 41 to 8.
More than 100,000 residents owe roughly $80 million total to the city, officials said. One woman owes the city a little more than $93,000 in unpaid parking and speeding tickets.
Only debt dating back to 2005 would be eligible for collection, under a recently-passed state law. And collection would only happen after debtors were sent and ignored several notices.
Debts that aren't covered by a taxpayer's refund will remain on the books for five years. Each year, the state will keep a $15 processing fee.