In a quirk of the schedule, the Hawks have nine games left against the other conference, and five of them come up over the next week.
They'll get a tour of the Southeast Division, otherwise known as the NASCAR division, playing four of the five inhabitants of that this next week (having gotten past Atlants in a shootout earlier in the year).
It begins Friday night with a home date with the former Hartford Whalers -- and we miss them dearly -- the Carolina Hurricanes.
The Canes are in possession of the seventh spot in the East, having leapfrogged the New York Rangers Thursday with an OT win over Buffalo. It was a pretty big win for them at home in Raleigh, as the Sabres were two points behind them for the last spot.
That was a pretty big game for them, so there's a chance they suffer a letdown Friday against a team that's not in their conference. Then again, there are few occasions when a team is going to let down for a dance with the defending champs.
The Canes are led by Canadian Olympian Eric Staal, who is one of the better two-way centers around. He's having a goofy year defensively though, at a -11. What's strange is that his more metric numbers indicate that he's keeping the play in the offensive zone a majority of the time. It's just that when the opponent attacks, they're pretty much scoring.
Riding shotgun with Staal is the leader for rookie of the year in Jeff Skinner. He's merely a 19-year-old pup, centering the second line with 48 points. Skinner is a marvel considering his age. He's got great hands and is not afraid to get hit. The game slows down when he's on the puck, and he's helping wingers Tuomo Ruutu and Chad LaRose both head to a career high in points.
Patrick Kane Celebrates a Milestone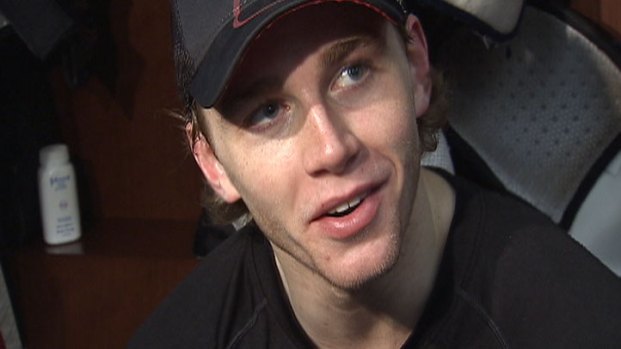 Goalie Cam Ward is probably going to get his 24th straight consecutive start. The last two times he's gone back-to-back he's given up four goals in both.
However, the Canes play a style that will suit the Hawks perfectly. Their forwards are very aggressive, sometimes all three getting low to try and cause havoc. But their defensemen don't generally join in on the fun, leaving a gap at which the Hawks' speed is going to drool.
If you can cleanly break out of your zone, there's going to be acres of space that the Hawks can go for a dance party. It could be a track meet.
Blackhawks Excited about White House Visit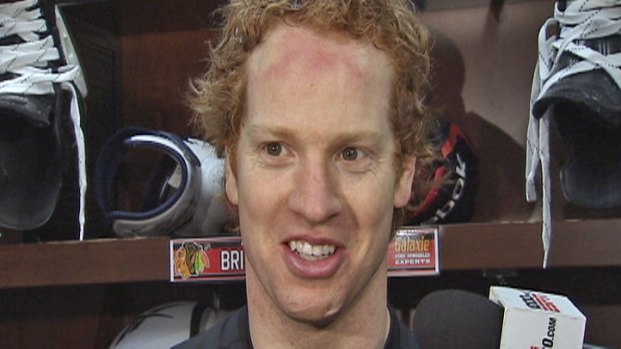 Adding to that is the fact that the Canes don't do anything particularly well. Their special teams aren't very good on either side and they give up more goals and shots then they get. They like to be physical, but they're not overly big.
Corey Crawford is going in net for the Hawks, and that makes me urpy, as Crow has had his hiccups the past few games. He was next to bad against Calgary and let in a regrettable goal in Minnesota and against Phoenix. He's clearly buckling under the strain of this many starts in a row, so look for Marty Turco to go in Toronto Saturday night. The rest of the lineup remains the same as well, as does the song.
Seven is better than six.