You can put the nooses away for at least a while.
Jonathan Toews will not play Tuesday, but it is likely that he will be back when the road trip after the All-Star break starts in Vancouver next week.
While they won't say the exact injury, we can all surmise that it is his wrist/hand that took a whack against Florida. No surgery, no weeks on the shelf, no panicking in the streets.
It's likely Toews will be back as soon as he can tolerate whatever pain there is.
In his absence, it sounds like Dave Bolland will shift up to center Patrick Kane and Viktor Stalberg. It's been a while since Bolland was given a pure offensive role, and for one game and one game only it'll be interesting ot see how he handles it.
Michael Frolik will take Bolland's usual spot between Jimmy Hayes and Andrew Brunette, with Bryan Bickell then taking Fro's spot on the 4th line with Ben Smith and jamal Mayers. It all makes sense.
It'll be a true test for the Hawks. The Predators are hard enough to play against with every one available, and now the Hawks will be without two of their four horsemen. But they'll want to hit the break with momentum after laying a dinosaur egg in Tennessee, so they'll just have to find the requisite fortitude, whichever area on the body it comes from. Luckily, the Preds don't specialize in scoring, so it's really about scrapping together two or three goals.
Oh, and not letting in goals from the neutral zone. That will help too.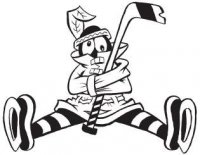 Sam Fels is the proprietor of The Committed Indian, an unofficial program for the Blackhawks. You may have seen him hocking the magazine outside the United Center at Gate 3. The program is also available for purchase online. Fels is a lifelong 'Hawks fan and he also writes for Second City Hockey .