Chicago Bears running back Jordan Howard met the media on Thursday in Minneapolis, and as he prepares to watch this year's Super Bowl, he's not holding back on what went wrong for his team last season.
Howard, who has rushed for over 1000 yards in each of his first two NFL seasons, called former offensive coordinator Dowell Loggains' offense "vanilla."
"Last year we were pretty much basic," he said. "Everybody knew what we were going to do, (and) they knew what was coming like pretty much every play so it was pretty easy for them to stop us."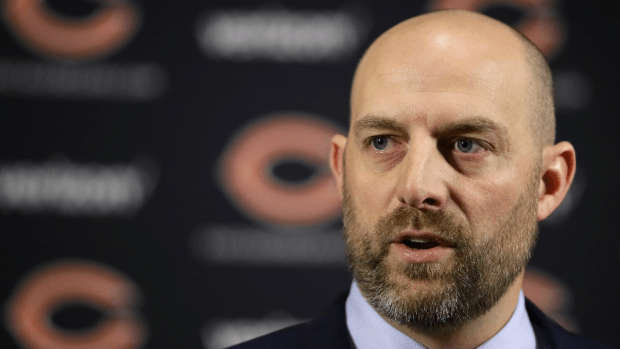 Bears Introduce Matt Nagy as Head Coach
While Howard was quick to criticize the team's offensive play calling, he's looking forward to running new head coach Matt Nagy's system.
"I definitely feel it will work well with Mitch," he said. "I kinda figured we'd be doing some fun stuff."
In the interview, Howard also admitted that while he liked former head coach John Fox, it was "time for a change" in Chicago.