Last week, Bears fans were asking where was Devin Hester. This week, the same applied to Devin Aromashodu. After these first two games, the Bears have a wealth of wideouts. That's a good problem to have.
Earl Bennett and Hester stepped up against the Cowboys, combining for nine catches. Against the Lions, the pair had only one catch between them. Aromashodu made five catches against the Lions, but only played one snap against the Cowboys.
"I really don't have an explanation," Aromashodu said Sunday. "I don't know why. Maybe we had a different game plan for the matchups we had. I'm happy with the outcome of the game, so that's all that matters."
With the Bears relying on a pass-heavy offense, there will be plenty of passes to go around. Unlike the Cowboys, who have Miles Austin as their go-to receiver, the Bears have plenty of options and spread the ball around. Johnny Knox, Greg Olsen, Hester, Bennett, Aromashodu, Rashied Davis and even running backs Matt Forte and Chester Taylor have proven that they can be reliable passing options.
"(Since) Mike (Martz) got here with this offense, I don't think you need a No. 1," said quarterback Jay Cutler, who has thrown five TD passes and just one interception this season. "I don't think you need that guy because the ball is going in so many directions."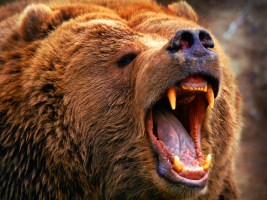 Check out Grizzly Detail: NBCChicago's Bears blog features videos, photos, news, commentary and more. All the Grizzly Detail is right here.Bear Down, Chicago.
Published at 10:54 AM CDT on Sep 21, 2010 | Updated at 4:16 PM CDT on Jun 22, 2011