Oh, Matt.
On the day after the Bears running back was named the NFL's Offensive Player of the Week, an item about Forte ran in one of Chicago's most-read gossip columns talking about a baby mama drama.
Stella Foster reported that Forte's ex-girlfriend is pregnant, and that his fiancee had broken off their engagement and relationship.
"I happily announced in May that Forte had gotten engaged to Chicago'sDanielle Danielsat the Trump International Hotel in New York while they were there attending a promotional event. Forte gave her a big diamond and the couple later flew to his home state of Louisiana to celebrate with his parents. Well, surprise, surprise! On Tuesday, Forte broke the news to his faithful and beautiful fiancee that his ex-girlfriend, who lives in Louisiana, is pregnant with his child and will deliver in November
We say again, "Oh, Matt."
Baby mama drama is never something you want to bring into your football season. You did something dumb. We won't get as specific as Foster did, because the magnitude of your dumbness probably started to sink in right around when your ex-fiancee said, "It's over."
Luckily there are plenty of people to turn to in the locker room. Lance Briggs, Brian Urlacher and Tommie Harrisall have their own version of baby mama drama.
But maybe you should go with the advice that Tony Romo gave to Jay Cutler in light of Cutler's romance with reality-TV It Girl Kristin Cavallari. Put on your blinders, and focus on football. Memorize the playbook. Dive into film study. Think about your running routes as you fall asleep and the passing ones as you wake up.
Another 200-yard game just may ease the pain.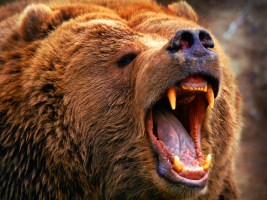 Check out Grizzly Detail: NBCChicago's Bears blog features videos, photos, news, commentary and more. All the Grizzly Detail is right here.Bear Down, Chicago.
Published at 10:24 AM CDT on Sep 16, 2010 | Updated at 10:42 AM CDT on Sep 16, 2010