Though Chicagoans live in the world of the NFC North, where we are surrounded by Aaron Rodgers and Ndamukong Suh and Adrian Peterson and Jay Cutler's thumb and Matt Forte, we still cannot escape him.
No matter where you look, from the the Internet to newspapers to television to tattoos to the cover of the NFL's new magazine, he's there.
Tim Tebow.
In his second year in the league, the quarterback the Bears will face on Sunday has become one of the league's biggest stars.
Tebow took over during the Broncos loss to the Chargers in early October. Though the team lost, his touchdown in the final minutes of the game got fans wondering if he was a better quarterback option than Kyle Orton. Broncos coach John Fox quickly decided on Tebow. Since that game, he led the Broncos to a 6-1 record.
His play is hardly orthodox. Though he's not a skilled runner, the Broncos have relied on his ability to scramble. He has thrown less than 21 passes in each of the Broncos last five games. In three of the last five games, he has engineered fourth quarter comebacks, relying on the Broncos D to keep the games close.
He has also inspired a devoted legion of fans. His tendency to drop to a knee -- apparently in prayer -- became a bit of a fad. Fans buy his jersey and get his name tattooed across their backs. Wanting to tap into that popularity, networks fought over the Patriots/Broncos game.
That means the Bears aren't just facing a quarterback on Sunday; they're facing a phenomenon. To beat the Broncos, they need to not let up on him for one second. The late comebacks will be a challenge for the defense. To make sure that the defense can stop him late in the game, the offense has to play their part and keep the defense off the field.
It won't be easy; particularly with Matt Forte and Jay Cutler out. But stopping the Tebow phenomenon can't be accomplished by just one phase of the game.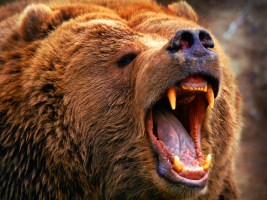 Check out Grizzly Detail: NBC Chicago's Bears blog features videos, photos, news, commentary and more. All the Grizzly Detail is right here.
Bear Down, Chicago.
Grizzly Detail on Twitter:@Grizzly_Detail