In 2004, former Bears general manager Jerry Angelo took a chance on an unproven coach. He hired Lovie Smith to run the Bears.
Because of that history, don't count Smith among those people dancing in the streets over Angelo's dismissal from the team. At the same time, he wasn't surprised because that's the business.
"We know our profession and what's at stake always and change can happen any time. I'm here primarily because of what Jerry Angelo did for me, with giving me an opportunity to be the head football coach here. I don't think any coach or GM is surprised by anything that happened but again, I think Jerry did an awful lot for us. But you move on and that's what we've done," Smith said while in Indianapolis for the combine.
There were reports that Smith was devastated by Angelo's firing, but Smith said they will continue to be friends.
"Jerry will be fine, he's a lifetime friend, but we do move on," he said.
Now, Smith will work with Phil Emery, who he had a hand in hiring.
"As far as my involvement with the search, I was involved. I wanted to talk to them to see as much as anything, to have an idea of what I'm about, and what I was trying to get accomplished as a head coach," he said.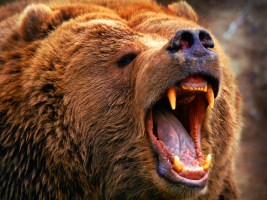 Check out Grizzly Detail: NBC Chicago's Bears blog features videos, photos, news, commentary and more. All the Grizzly Detail is right here.
Bear Down, Chicago.
Grizzly Detail on Twitter:@Grizzly_Detail