Heading into Sunday's game at Dallas, the Bears are a seven-point underdog, seem overmatched, and are even the victims of hapless trash talk from Dallasites.
What should you watch for this Sunday at noon when the Bears take on the 'Boys?
Blitz-free game: Cowboysquarterback Tony Romo is at his best when pressured. Even with Julius Peppers and Tommie Harris bearing down, Romo will be able to keep the play alive. The Bears should focus on pass protection, and limiting the effectiveness of Marion Barber and Felix Jones.
Turnovers tell the tale: The Bears won after turning the ball over four times last Sunday. Do not expect that miracle to happen again. If they start turning the ball over early, feel free to leave your living room and make that trip to Target you've been putting off.
Red zone or bust: If the Bears make it to the playoffs this season, it has to be behind the strong arm of Jay Cutler, not the strong leg of Robbie Gould. The Bears simply have to take advantage of red zone opportunities, or the Cowboys will run roughshod over the team.
Cowboys don't run: In their game against the Redskins, the Cowboys ran the ball 22 times, in comparison to the 48 times they threw the ball. However, when they did use a ground attack, they gained 4.7 yards per carry, so the Bears need to be ready for big runs from Cowboys playmakers.
Bonus for reality television fans -- Will Cavallari show up?You just know that if Jay Cutler's rumored lady love, reality TV star Kristin Cavallari, shows up wearing a pink No. 6 jersey, the Fox cameras will be cutting to her every five seconds. To save the Bears from the sort of humiliation that happened when Jessica Simpson was dating Romo, Bears fans beg you, Kristin. Watch from home.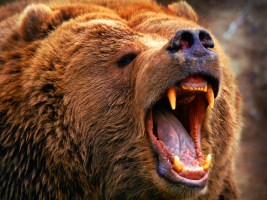 Check out Grizzly Detail: NBCChicago's Bears blog features videos, photos, news, commentary and more. All the Grizzly Detail is right here.Bear Down, Chicago.