All the pre-season conjecture, training camp reports and fantasy football drafts are over. This Sunday, we'll finally get to see what the Bears are made of. Kickoff is at noon (Grizzly Detail will be liveblogging the game).
Here is what to look for when checking out the match:
The new-look Lions: Remember the Lions team the Bears last year beat two times? The same guys who went 2-14 in 2009-10, who had three different starting quarterbacks, and the worst defense in the NFL? The Bears are not playing them this Sunday. These Lions have a better defensive line with Kyle Vanden Bosch, Ndamukong Suh, and a quarterback in Matthew Stafford who has looked comfortable throughout the pre-season.
A pass-heavy gameplan from the Bears: With the Lions' improved D-Line and a secondary full of newbies and journeymen, the Bears' best plan is to go aerial. Expect to see a ton of passing, with Jay Cutler looking to Johnny Knox, Devin Aromashodu, Greg Olsen and Devin Hester.
Julius Peppers will finally be unleashed: The Pro Bowl defensive end played with a broken hand for Carolina last season, and still managed 10.5 sacks. This year, in a new setting and a healed hand, he has his eye on the league's sack record. That quest starts Sunday.
Home-field Advantage: Saying that the Lions can't win on the road isn't hyperbole. They're bringing a 20-game losing streak into Soldier Field this Sunday.
Losing the first game of the season doesn't sink you, but ... The Bears are 3-7 in their last 10 opening games, but only one of those three wins came during one of the three seasons that the Bears made the playoffs. Don't put the hopes of the whole season on this game. Sit back and enjoy the fact that finally, football season is here.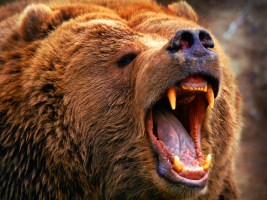 Check out Grizzly Detail: NBCChicago's Bears blog features videos, photos, news, commentary and more. All the Grizzly Detail is right here. Bear Down, Chicago Fans.