If it weren't victory the day before, Lovie Smith might be a tad uncomfortable Monday at Halas Hall.
His decision to go for it on fourth down in the fourth quarter, trailing 14-13, could have cost them the game. And, it would have led to an unenjoyable line of questioning from Monday morning quarterbacks.
But, the Bears head coach said on Monday afternoon he'd do it all over again.
"In the few hours that have passed since then, nothing has changed," Smith said about his decision to go for a touchdown instead of a field goal. "I'd do it again."
Why? Because he had confidence his offense would score a touchdown -- the same offense that settled for a field goal after getting stuffed earlier in the game at the one yard line.
Lovie's a lucky man this Monday. Next week, after playing the Cowboys, his luck might run out.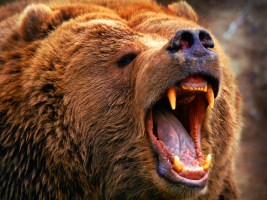 Check out Grizzly Detail: NBCChicago's Bears blog features videos, photos, news, commentary and more. All the Grizzly Detail is right here.
Bear Down, Chicago.
Published at 4:02 PM CDT on Sep 13, 2010 | Updated at 9:34 PM CDT on Sep 14, 2010