According to the Bears depth chart, Johnny Knox is a first-team receiver for the Bears.
But he was far from Jay Cutler's favorite target this past Sunday. He caught three-out-of-seven passes, gaining 52 yards but having communication problems with Cutler. Twice, the wideout and the QB had their wires crossed, with Cutler throwing one way and Knox running the other.
What does Knox need to do to be the Pro-Bowler he was last year?

Get on the same page as Cutler. If it means he has to go on a double-date with his lady, Cutler and Kristin Cavallari, then that's what he needs to do. Shoring up communication now will prevent miscommunication later.
Look for opportunities. Cutler said Wednesday that Devin Hester wasn't getting the ball because he wasn't getting open. If the Cowboys double-team Hester this weekend, then that should leave Knox to run free.
Hold onto passes. It seems simple, but considering that Devin Aromashodu dropped a pass in the end zone, it's not so simple for Bears receivers. If Knox shows that he's a dependable option, Cutler will throw to him.
Get Cutler's attention. The QB is diabetic, so maybe he would appreciate a little sugar-free chocolate. Do what you've got to do to get him to throw you the ball.
Do what you've got to do to get the ball, Johnny. Fantasy football owners depend on you.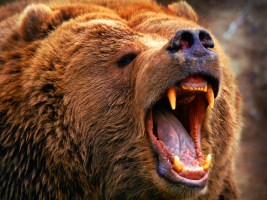 Check out Grizzly Detail: NBCChicago's Bears blog features videos, photos, news, commentary and more. All the Grizzly Detail is right here.Bear Down, Chicago.