Maybe the new love in his life has made our often-sulky QB bright and cheery. No matter what it is making him so happy-go-lucky, Jay Cutler is focusing on the positives of the Bears squeaking by the Saints.
In Wednsday's press conference from Halas Hall, Cutler said that he was happy with the way the team moved the ball.
"We got some big chunks, we were moving the ball efficiently, we were doing good stuff. You take away the turnovers, get more sixes on the board, when we get down in the red zone, and we've got a really good game going," Cutler said.
Yes, you take away the turnovers. Wouldn't that be nice if we could erase Cutler's interception and fumble, and the fumbles by Greg Olsen and Matt Forte? Then we would know what it's like for the Bears to score in the red zone.
"You've got to be positive about that stuff," Cutler said.
OK, fine! We'll be positive, Jay. Forgetting the turnovers, you and Matt Forte did have great performances, and the defense looked great.
And we'll be even more positive if you manage to go turnover-free this Sunday against the Cowboys.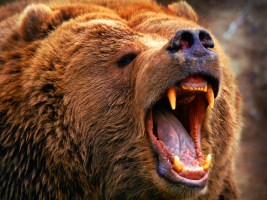 Check out Grizzly Detail: NBCChicago's Bears blog features videos, photos, news, commentary and more. All the Grizzly Detail is right here.
Bear Down, Chicago.
Published at 1:59 PM CDT on Sep 15, 2010 | Updated at 2:29 PM CDT on Sep 15, 2010