The Super Bowl will air this Sunday on NBC, and people around the country will get together to watch it. Bears fans have to get through the day knowing that the team collapsed around the same time as Jay Cutler's thumb crumbled. Though it's been weeks since the season ended, the loss still smarts.
If you're headed to a Super Bowl party with fans of other teams (quelle horror!), you'll likely hear smack about the Bears. You need to be ready to answer them, and Grizzly Detail is here to help.
Partygoer: Why couldn't the Bears come up with better players to run Mike Martz's system?
Bears fan: It actually shows Martz's weakness as a coach that he could not tailor his system to the strength of his players.
Partygoer: Brian Urlacher and Lance Briggs WERE good, but those two are so old. They're well past their prime.
Bears fan: Really? They combined for 207 tackles and six takeaways in 2011. Scoreboard, son.
Partygoer: Jay Cutler is a terrible quarterback, and has body language.
Bears fan: I'll go ahead and ignore the body language comment because it's that dumb. In 2011, Cutler was having a breakout season before he was injured.
Partygoer: Lovie Smith will never win a Super Bowl. Every Chicago championship-winning coach had facial hair, and Lovie has none.
Bears fan: Fair point. Smith needs to grow some porkchops. Stat.
With that, a kind smile, and a good addition to the potluck table, Bears fans can make it through the Super Bowl without incident.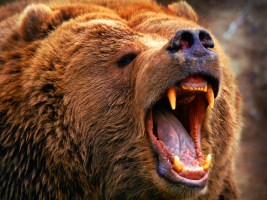 Check out Grizzly Detail: NBC Chicago's Bears blog features videos, photos, news, commentary and more. All the Grizzly Detail is right here.
Bear Down, Chicago.
Grizzly Detail on Twitter:@Grizzly_Detail

Published at 4:03 PM CST on Feb 2, 2012 | Updated at 10:22 PM CST on Feb 2, 2012