Remember when new general manager Phil Emery said he was going to get to work as soon as Monday's press conference was over? He wasn't lying.
In a chat with ESPN Thursday, Pro Bowl running back Matt Forte said the communication lines have already been opened between Emery and Forte's agent.
"They've spoken over the phone already. I would expect in the next few days and weeks that they'll sit down and start talking," Forte said.
Forte's contract is one of the first things Emery has to tackle. The running back's rookie contract is up. Team president Ted Phillips said that Forte will remain a Bear, and Emery already talking to Forte's camp proves their words are not empty rhetoric.
Forte also said his knee was feeling fine, and that he thinks the Bears marred-by-injury 2011 season will be a building block for the future.
"Yeah, there's always something to build on. Before the injuries, we were 7-3 with a five game winning streak. We have to get back to that form and stay away from the injury bug. There are a lot of guys on the team that have some playoff experience."
A Jay Cutler fan asked about the quarterback, and Forte said Cutler is often misunderstood.
"He's misunderstood a lot. I think the media blows things up. He's a good guy, fun to be around. I think that when you have people just seeing him from the outside, they form their opinions. I think he's probably the total opposite of what some people think."
Forte's chemistry with Cutler was a huge reason why the Bears did manage a five-game winning streak in 2011. The two hooked up for 52 catches and 490 yards this past season.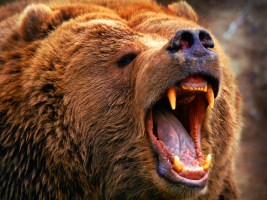 Check out Grizzly Detail: NBC Chicago's Bears blog features videos, photos, news, commentary and more. All the Grizzly Detail is right here.
Bear Down, Chicago.
Grizzly Detail on Twitter:@Grizzly_Detail