Things are going well for Jay Cutler. His team is 2-0, and he is leading the NFL with a quarterback rating of 120.2 PLUS his-much-gossiped-about relationship with reality TV star Kristin Cavallari is progressing nicely.
"Yeah, they're going well. It's working out so far," Cutler said on ESPN Radio while discussing his romantic trip to New York City last week.
"I went in Monday morning, got my stuff done, came back, landed [Tuesday] went in, game-planned a little," Cutler said about last week. "I got enough football for probably everybody at this point. I don't think [Cavallari] is in New York right now so don't think I can go back there [this week]."
Jay, you visited her last. It's only fair that she make the effort this time.
After the Bears win, Cavallari tweeted, "Woohoo!" She also shared a link to a Bears charity to raise money for fighting breast cancer.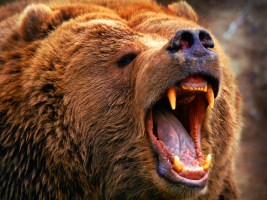 Check out Grizzly Detail: NBCChicago's Bears blog features videos, photos, news, commentary and more. All the Grizzly Detail is right here.Bear Down, Chicago.