Not long after throwing for beating the Lions and throwing 372 yards and two touchdowns, Jay Cutler boarded a plane. Cutler was spotted in New York City by TMZ cameras. Why make the trip instead of spending his day off relaxing? Well, his rumored lady love Kristin Cavallariis in New York for Fashion Week, and the two were spotted together having lunch.
Good for you, Jay. Relationships take work, especially when they're long distance. Complacency won't get you anywhere.
Though we at Grizzly Detail are very happy for Jay, we hope that by Sunday, his full focus is on shredding the Cowboys defense. That way, he can avoid the fate of the Dallas quarterback and another blond who starred in an MTV reality show.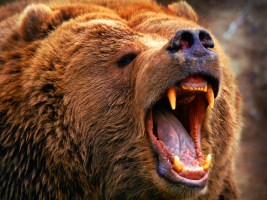 Check out Grizzly Detail: NBCChicago's Bears blog features videos, photos, news, commentary and more. All the Grizzly Detail is right here.
Bear Down, Chicago.