Buddy Ryan, a legendary NFL coach known for masterminding the iconic defense of the 1985 Chicago Bears, has died after a long battle with cancer.
His agent James Solano confirmed the death to ESPN and NFL Media on Tuesday morning.
Ryan was the Chicago Bears defensive coordinator and architect of the famed "46 defense" that helped the team destroy the New England Patriots in Super Bowl XX.
"Buddy Ryan was the architect of the greatest defense our league has seen. He was brilliant when it came to the X's and O's of the game, but what made him special was his ability to create an unwavering confidence in the players he coached," Bears Chairman George H. McCaskey said in a statement. "From the day he was hired in 1978, his defenses bought into more than the scheme, they bought into him and took on his personality. Buddy was brash, intelligent and tough. He was a perfect match for our city and team, which is why George Halas took the extraordinary step of keeping him at the behest of his defensive players while transitioning to a new coaching staff in 1982. We will always be grateful for Buddy's contribution to the Bears. He is one of the team's all-time greats. Our prayers are with his family."
Ryan also helped lead the New York Jets to the team's only Super Bowl victory in 1969 as a defensive line coach.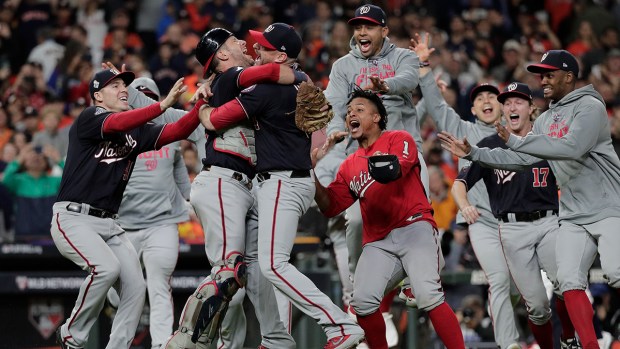 Top Sports: Nationals Win World Series, and More
Ryan served as head coach of the Philadelphia Eagles and Arizona Cardinals during his 35 seasons coaching in the NFL.
His sons, Rex and Rob Ryan, coach the Buffalo Bills. Rex Ryan was also the former head coach of the Jets.
This story is developing. Check back for details.