Sheridan Road Construction Project Kicks Off
Crews will be working on replacing a more than century-old water main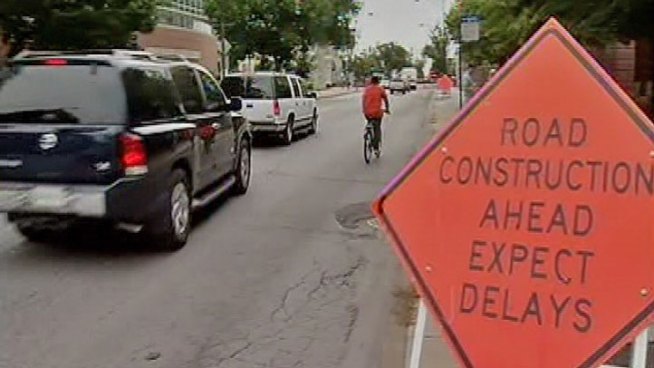 One lane will be closed during rush hour. Both lanes will be closed at off-peak hours as crews replace a water main. Emily Florez reports.
A construction projected slated to last about a month kicked off Monday on a major Chicago thoroughfare.
Crews will be working on replacing a more than century-old water main on North Sheridan Road between Devon and Thorndale avenues.
"This is going to be a brief inconvenience that's going to benefit the neighborhood. We're going full-throttle on this thing so we can get it done and get out of their way," said Tom LaPorte, a spokesman with Chicago's Department of Water Management.
To ease congestion pains, the morning rush will have two southbound lanes and just one northbound lane open. That pattern will reverse for the afternoon rush. Midday hours will be reduced to just one lane in each direction.
LaPorte said crews hope to be done with the project by Labor Day.