Tees for Movie Buffs
Fashion for Film Freaks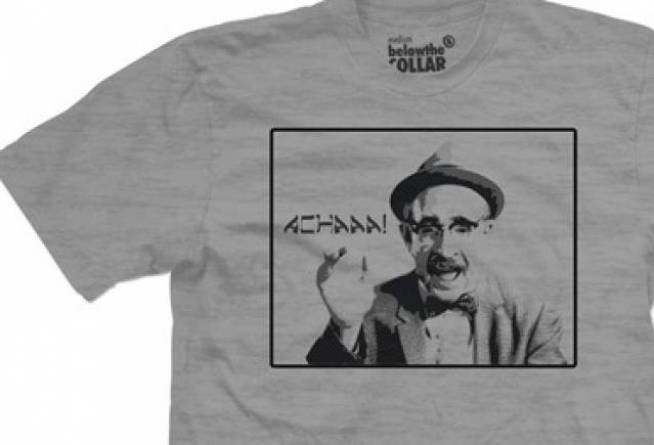 Below the Collar
Show off your favorite Yiddish speaking Eddie Murphy character right on your chest.
FASHION FOR FILM FREAKS: Digital printed movie tees that challenge the usual mainstream suspects become the ultimate fashion necessity. The "Achaaa" shirt form Below The Collar pays homage to Coming to America. Get 'em in cream color, heather grey, light blue, silver, white for $19.99. Free shipping. 773-687-0520 www.belowthecollar.com
A CUSTOM DEAL: Get three silk ties for $100 at
Chicago
's go-to custom clothier,
Nicholas Joseph Custom Tailors
. The 100 percent silk ties are available in multiple designs, patterns, color combinations and in regular or extra-length.
Now through September 30; Nicholas Joseph Custom Tailors, 21 W. Elm Street 2nd Floor (Gold Coast), 654 W. Diversey (Lincoln Park), or 71 W. Madison (Loop); 312.895.1577 or online at www.customsuitsyou.com.