Who Spilled the Cheese?
Semi-truck dumps 43,000 pounds of cheese on Broman Expressway
Tuesday, Jan 13, 2009 | Updated 7:41 AM CDT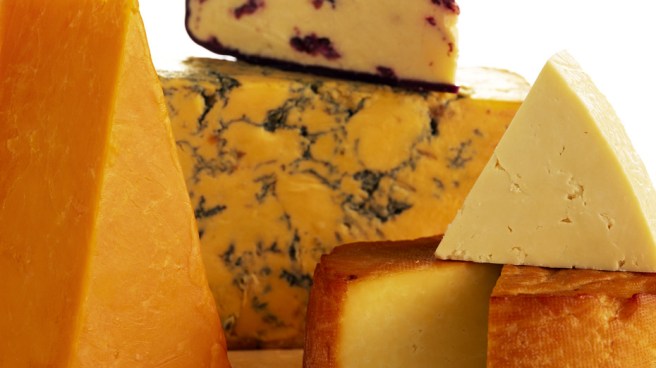 Getty Images
43,000 pounds of cheese got dumped on the Borman Expressway after a semi trailer over turned.
The truck hauling the product hit a barrier and rolled over Monday night,
Indiana State Police
said.
The truck was eastbound in the right lane of Interstate Highway 80 about 11:20 p.m. Monday when the driver swerved to make the I-65 exit ramp, said Cpl. Dwayne Dillahunty of the Indiana State Police. He lost control of the truck, which hit a barrier wall.
The driver, Michael Eckert, 48, of
Watertown
,
Wisc.
, had minor injuries but refused treatment, Dillahunty said.