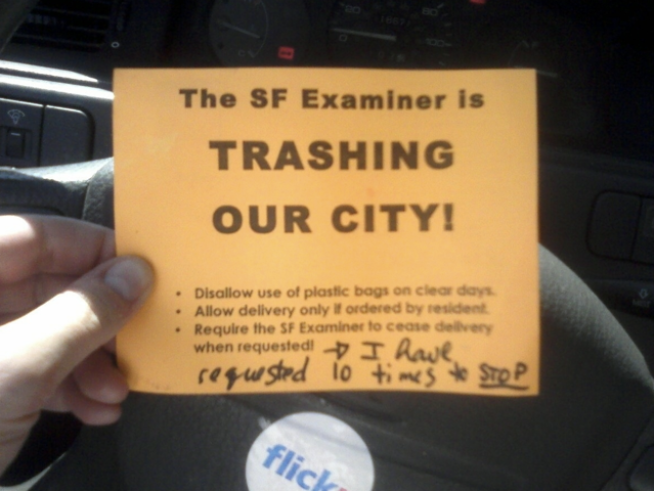 Irina Slutsky via Flickr
The owner of The Examiner has purchased a website for user-generated news in a deal estimated to be worth $25 million.
Vancouver-based NowPublic.com makes it easy for casual observers of important events to contribute their knowledge to public discourse.
The Examiner empire -- now owned by telecom billionaire Philip Anschutz and much reduced from its days as San Francisco's "Monarch of the Dailies" -- is comprised of two kingdoms: a red Examiner that employs experienced reporters to print day-old news on plastic-bagged sheets of paper, and a blue Examiner that aggregates chatter from thousands of hobbyists.
It's the blue Examiner that is expected to benefit from the sale, with Examiner officials expressing interest in NowPublic's ability to rapidly gather and distribute conversations. Whether news readers are interested in "conversations" remains to be seen.
The blue Examiner has come under fire for the quality of its content -- some of which is simply copied and pasted from other websites and, occasionally, completely false -- and its "penny per pageview" payscale.
NowPublic users tend to see their work as contributing towards a public good, so it will be interesting to see how they respond to the blue Examiner's penchant for copypasta.