Olympics: What to Watch Saturday
Sunday, Feb 21, 2010 | Updated 9:16 AM CDT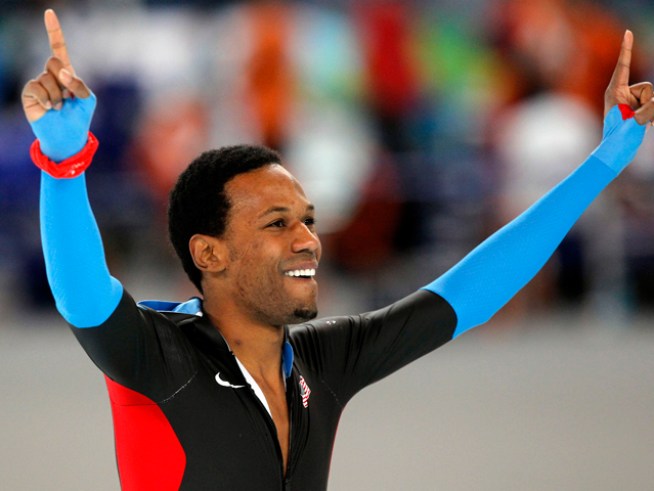 AP
USA's Shani Davis reacts after finishing first in the men's 1,000 meter speed skating race at the Richmond Olympic Oval.
It's snow joke: The Vanouver Olympics are a ski-jumping, 'board-bending, snow-packed and stellar TV viewing experience. Here's what to look for today:
Saturday, February 20
After ski star Lindsey Vonn and speedskater Shani Davis earned the Americans two of three gold medals on Day 6 at the Vancouver Games, the Olympic champions will aim for a repeat today. Speedskating powerhouses Apolo Ohno and Chad Hedrick also hope to strike gold.
Images: Preview Saturday's Action
Check out the full schedule of Olympic events at NBCOlympics.com.