Former Cubs Pitcher Finds Body in Harbor
Kerry Wood found floating corpse of a naked man wearing hospital bracelet while kayaking
Tuesday, Jun 25, 2013 | Updated 11:00 PM CDT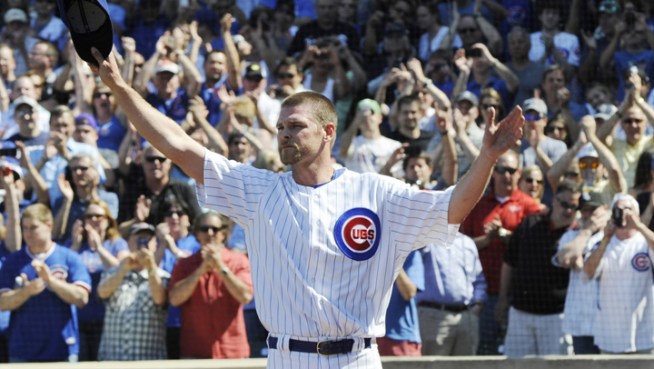 Getty Images
Kerry Wood #34 of the Chicago Cubs waves to fans after leaving the game against the Chicago White Sox on May 18 2012 at Wrigley Field in Chicago, Illinois.
Former Cubs pitcher Kerry Wood found a floating corpse while kayaking in Belmont Harbor on Monday morning.
Wood found the man, who was naked but wearing a hospital bracelet, a few feet from the west wall of the harbor and notified authorities, the source said.
The body was discovered shortly before 11:30 a.m. Monday, police said.
The body was identified as Imani Glenn, 40, of the 5400 block of North Broadway, according to the Cook County Medical Examiner's office. He had been reported missing from a North Side nursing home after being released from a North Side hospital on June 19.
Wood could not be reached Tuesday for comment.
Area North detectives were conducting a death investigation, but police had no additional information on the circumstances of his death Tuesday night.
Results of an autopsy conducted Tuesday were inconclusive and pending further studies.