Olympics: What to Watch Friday
Friday, Feb 26, 2010 | Updated 9:16 AM CDT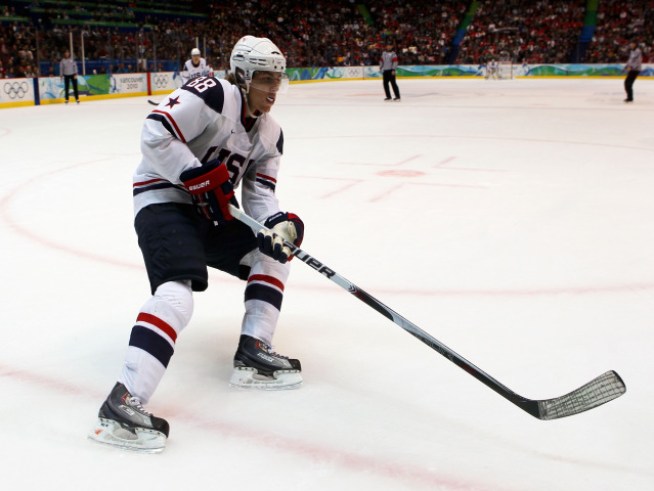 Bruce Bennett/Getty Images
In the Hunt |
Patrick Kane and the U.S. men's hockey team are on a winning streak and hope to continue when they hit the ice again on Feb. 21 against the Olympic host team, Canada.
It's snow joke: The Vancouver Olympics are a ski-jumping, 'board-bending, snow-packed and stellar TV viewing experience. Here's what to watch tonight:
Friday, February 26: USA Hockey
NBC 5 -- 2:00 p.m. CT
Patrick Kane leads Team USA against Finland in the Men's semifinal game. One more till gold.
Friday, February 26: Speed Skating Pursuit
MSNBC -- 2:30 p.m. CT
Local boy Jonathan Kuck joins team leader Chad Hedrick in the the speed skating relay.
Friday, February 26: Four Man Bobsled
7:00 p.m. CT
Winnetka's Jaime Moriarty makes his Olympics debut when his four man Bobsled team makes a run down the Whistler track.
Check out the full schedule of Olympic events at NBCOlympics.com.