Olympics: What to Watch Sunday
Sunday, Feb 21, 2010 | Updated 9:30 AM CDT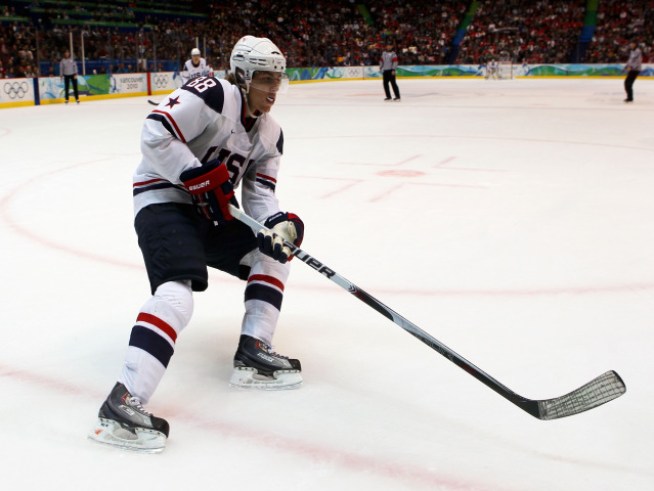 Bruce Bennett/Getty Images
In the Hunt |
Patrick Kane and the U.S. men's hockey team are on a winning streak and hope to continue when they hit the ice again on Feb. 21 against the Olympic host team, Canada.
It's snow joke: The Vanouver Olympics are a ski-jumping, 'board-bending, snow-packed and stellar TV viewing experience. Here's what to look for today:
Sunday, February 21
It's the hockey matchup we've all been waiting for. The U.S. team, including Blackhawk Patrick Kane, faces off against Canada, which has three Blackhawks skating on its team -- including Jonathan Toews. The puck hits the ice at 6:40 p.m. Central on MSNBC.
And in figure skating, Chicagoan Ben Agosto and partner Tanith Belbin ice dance their hearts out in round 2 of the competition. This is the pair's second Olympics, and they're strong medal contenders. The competition starts at 6:15 p.m. on NBC5.
Images: Recap of Saturday's Action
Check out the full schedule of Olympic events at NBCOlympics.com.