Former NBA Star Dennis Rodman Broke and "Extremely Sick"
The tattooed basketball legend filed documents in Orange County court claiming he is unable to pay child or spousal support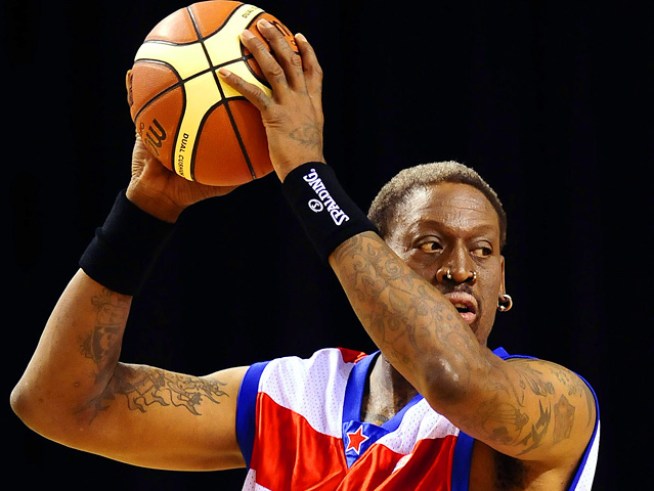 Getty Images
Basketball legend Dennis Rodman holds a ball on Nov. 12, 2009, during a demonstration match in Almere against a team of Dutch former internationals.
Former basketball star Dennis Rodman's age and illness have diminished his marketability rendering him unable to pay child or spousal support, according to court documents filed in Orange County.
Rodman, who was inducted into the basketball hall of fame in 2011, reportedly owes more than $800,000 in back child support for his two children, and more than $51,000 in spousal support.
Court documents describe the former NBA star as "extremely sick."
At a court appearance Tuesday, the commissioner overseeing the case delayed Rodman's sentencing and said the former star wouldn't see jail time.